Who Emerged Triumphant From The Melbourne GP 2018?
26 Mar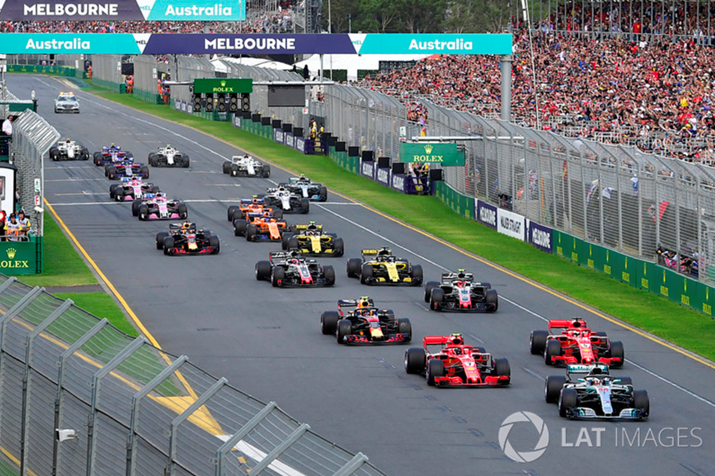 Image credit – Sutton Images | Image source: https://www.motorsport.com/f1/news/australian-gp-vettel-wins-strategy-hamilton-1018602/
The wait is over, Formula 1 was back with a bang in Melbourne for the first Grand Prix of the season. For the first time in the sport's history, Formula 1 will see two quadruple champions go head-to-head in pursuit of their fifth title. With all talk centred around the introduction of the halo device on Friday, the attention turned to the track for Saturday's qualifying. Another dominant performance saw Lewis Hamilton take his seventh pole position at the Melbourne Grand Prix Circuit, closely followed by the Tifosi pair. But which teams and drivers would convert this to a strong start to the 2018 season, and who would fall at the first hurdle?
The Conquerors Of Melbourne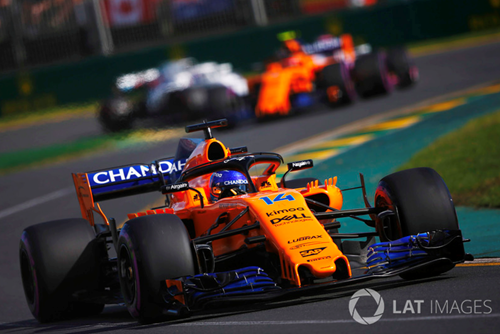 Image credit – LAT Images | Image source: https://www.motorsport.com/f1/news/mclaren-melbourne-performance-big-contrast-1018819/
Sebastian Vettel - After shrugging off jibes by Lewis Hamilton in Saturday's press conference, simply stating "What goes around, comes around", it would be Vettel who would leave Melbourne the final victor, Repeating his 2017 feat. The Scuderia Ferrari is exceptionally quick in a straight line, which may prove pivotal in races such as 

China

, 

Austria

 and 

Belgium

. By contrast, the Mercedes-AMG Petronas has staggering grip through fast-flowing corners. Take our word for it, this titanic battle will go right down to the wire.
McLaren/Alonso - 2018 proved to be a stark contrast to 2017; in which Alonso retired while Vandoorne finished two laps down. Fast-forward 12 months and Alonso would produce a gripping performance to finish 'best-of-the-rest' in 5th, beating a Red Bull, Mercedes and Renault in the process, with Vandoorne also finishing in the points in 9th. Although their car may not be the finished package yet, they will certainly be in the hunt throughout the season to stake their claim at the top of the midfield. The improvement is even more miraculous when you consider McLaren achieved 12 points in Melbourne, a feat it would take until the 

Singapore Grand Prix

 for the team to manage in 2017.
Renault engines - If you compare each of the engine manufacturers across the board; it is evident that Renault has made the most significant improvements with each of its teams. Not only did the factory team manage a double-points finish. 6 out of the top 10 cars at the Melbourne Grand Prix would be backed by Renault power. McLaren's strong outing and comeback performance from Red Bull Racing's Daniel Ricciardo highlighted their powertrains now have the capability of taking on Ferrari and Mercedes in a straight fight.
Those looking to forget Melbourne as quickly as possible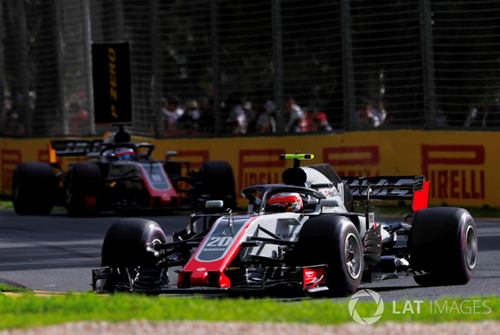 Image credit – LAT Images | Image source: https://www.motorsport.com/all/photo/main-gallery/kevin-magnussen-haas-f1-team-vf-18-ferrari-romain-grosjean-haas-f1-team-vf-18-ferrari-16221651/?a=1018839
Haas Ferrari - Many were overjoyed by Haas' initial pace at Melbourne. Blisteringly fast on both Friday and Saturday; the pair would line up 5th and 6th on the grid for Sunday's race. Unfortunately the team could not convert this to the team's best result on Sunday. Two separate errors would leave the team watching the chequered flag from the sidelines for a second year in a row. Time to regroup and gear up for a fresh attack in Bahrain for the American squad.
Valterri Bottas - If one man is under extreme pressure in 2018, it's Bottas. Gifted the Silver Arrows seat ahead of the 2017 season, his contract is due to expire at the end of the year, along with a number of other key drivers on the grid. Melbourne though will be a race weekend Valterri will want to bounce back from as quickly as possible. Compared to Hamilton the Finn never looked in control of the car, struggling with tyres during practice and ultimately leading to a 

huge accident in Q3

. The pace would not return during the race, ending in a lowly 8th place finish. It's time for Bottas to step up, and he has to very quickly.
Toro Rosso - McLaren's benefit appears to have come at Toro Rosso's expense. While it's previous driver pairing of Sainz and Kyvat would score a double-points finish in Melbourne in 2017; the team were well and truly at the back of the pack in 2018. While the Honda engine had performed adequately throughout testing, it could not handle the increased pressure of a race weekend; and the familiar sight of an engine failure struck Pierre Gasly early on. It seems the combination of a new engine and an inexperienced driver pairing is harming the Red Bull feeder team; and it's unlikely to be resolved any time soon.
Is the stage set for another thrilling Formula 1 season?
While some teams appear to have made substantial ground over the winter; others, such as Force India, will be left scratching their heads as to how they can find that extra pace. One thing is for certain though; fans are set for gripping battles up and down the grid. Find out how you can get close to the action and join Red Eye Events in our paddock hospitality throughout the season by clicking here.
Who or what was your highlight of the Melbourne Grand Prix? Let us know in the comments!