Red Eye Announce Exciting New Partnership For The Monaco GP!
02 Apr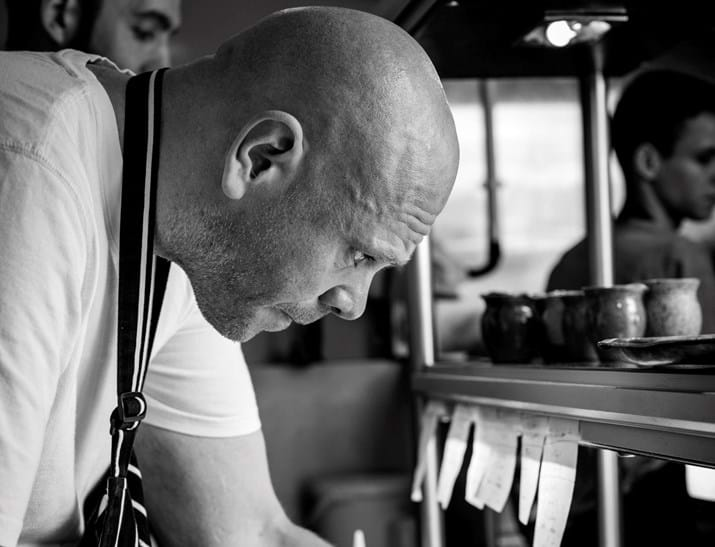 The Monaco Grand Prix has long been the pinnacle of motorsport entertainment. Since 1929, fans from around the world have flocked to Monte Carlo for this prestigious race. For one weekend, the elegant Mediterranean city-state is bursting with yachts, A-list celebrities and sporting stars. Red Eye Events has been offering unforgettable experiences and exclusive itineraries since 2005: and in 2019, our Monaco GP offering just got that little bit tastier!
Bringing the best of British to the Mediterranean
Red Eye are thrilled to announce a new partnership with Lush by Tom Kerridge, demonstrating our continued commitment to quality in all parts of the hospitality experience. Lush by Tom Kerridge is an events and hospitality business that offers a standard of excellence built on the foundations of the 2 Michelin star The Hand & Flowers. Its classic techniques, together with high quality produce and ingredients, give a level of hospitality that is simply world class.
 "I'm looking forward to working with Red Eye for arguably the most watched and highly regarded Grand Prix on the circuit. Formula One™ is such a dynamic, exciting and glamorous sport and the setting doesn't get any better than being on a yacht in Monaco Harbour with Red Eye Events." - Tom Kerridge
Tom and his creative team will join Red Eye in Monaco, providing delicious, award-winning cuisine, as well as being on hand to meet guests and talk through their mouth-watering menu.
"We're continually striving to make the guest experience as memorable as possible, and I think this partnership is another big step towards achieving this. The menu designed for Monaco by Tom and his team is amazing – different from what we've had before or what anybody else is offering – and I can't wait for our Harbour Club guests to enjoy it." – Nigel Essam, Managing Director, Red Eye Events
A Class Apart
Red Eye continues to be the best choice for Monaco year-on-year with an ever-growing array of hospitality packages to choose from. More and more guests can now enjoy the iconic circuit with packages like the Fairmont Spa Hospitality, offering views of the Monaco hairpin whilst serving guests unrivalled cuisine from the hotel's restaurant, Nobu. As well, the Shangri La Terrace gives guests a unique birds-eye view of the starting grid, helping them witness all of the race-line drama of the Formula One!
If you're ready to experience a once-in-a-lifetime event, get in touch with our team today and see what packages we have for you!