The Top 5 most unpredictable races in Formula 1 History
14 Oct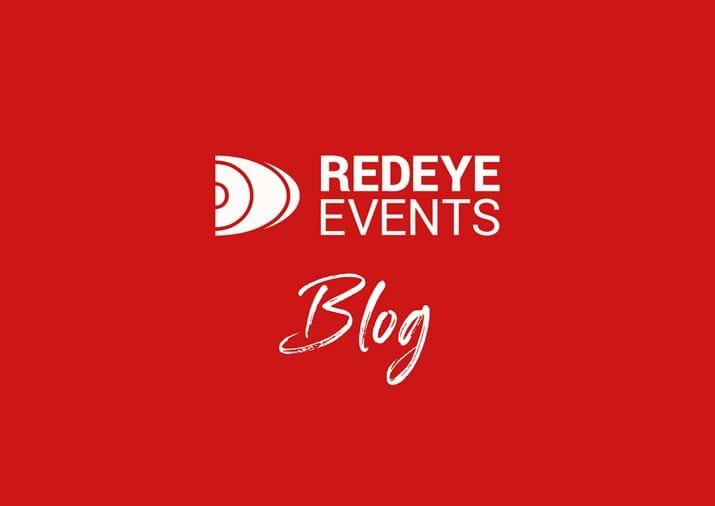 With Mercedes, Ferrari and Red Bull dominating in recent years it's hard to imagine a time of unpredictability in Formula 1. However, history has had its fair share of unpredictable moments. Some of them defining a season or career; sealing their position in the history books. We're nearing the spectacle that is the Abu Dhabi GP and In loom of this highly anticipated event, we thought we'd take a spontaneous look at some of the most unpredictable races in F1's history. Let's get into it!
5: 2006 Hungarian Grand Prix
Coming in at fifth position is the 2006 Hungarian GP. In a race where unpredictability struck hard, it was a career-changing event for one particular F1 legend. Qualifying saw Jenson Button with unfortunate engine failure, leaving a mountain to climb come race day. Sunday's rain shower threw the race wide open, as he started from 14th on the grid. The Honda driver kept a cool head in his seventh season without a career win. In a career-defining race, Button came through from 14th to clinch the win. Claiming his first ever victory in spectacular fashion.
4: 2018 Azerbaijan Grand Prix
In fourth place is the 2018 Azerbaijan GP. Described by Mercedes F1 boss Toto Wolff as a pulsating, wildly unpredictable event. At the time, all three of Mercedes, Ferrari and Red Bull were competing for top spot. Hamilton qualified ahead, however he chased Vettel in the opening laps, with teammate Bottas leading most of the race. Giving it his all, the Briton's fastest laps were around 4 sec behind the Ferrari. Regardless, the race came back into Hamilton's control. Through a late safety car, a mistake from Vettel and a puncture for Bottas in the latter stages the Briton gained that all-important championship lead, nudging Mercedes ahead in the standings.
3: 2011 Canadian Grand Prix
Coming in at third place is the 2011 Canadian GP. This race stands out as one of the most thrilling and unpredictable races in F1 history. Whilst breaking the record for the longest race at 4hr 4min, it was far from slow-paced. The rain-stricken event is one of Jenson Button's finest races, winning from last place in his McLaren. However, the win wasn't without its challenges. He crashed with teammate Lewis Hamilton on lap 9, forcing him to pit, followed by a safety car. Numerous safety cars came out due to torrential rain, before the race was red flagged on lap 25. After a 2hr stoppage, Button once again crashed, only this time with Fernando Alonso, putting him in last place. Good tyre choices allowed the Brit to fight hard and gain positions. Come lap 65, he was in second place. In unpredictable fashion, Sebastian Vettel surrendered to Button's pressure, slipping up for Button to defy the odds and clinch a heroic win on the last lap.
2: 2019 Austrian Grand Prix
Just shy of first place is the 2019 Austrian GP. The race is a hot talking point of the current season. Why? The controversy. Max Verstappen made an impressive comeback to win the race after a horrendous start. As Hamilton had already been sidelined with wing damage, the Dutch had two Ferraris and Bottas' Mercedes to compete with. Pitting 10 laps later than his main competitors, he re-joined the race with 39 laps to go. The controversy came on the 69th lap, two from finish. Ahead, Verstappen broke heavily inside on turn three. However Ferrari's Leclerc had other ideas, opting to go wheel-to-wheel on the outside to get the place. A clash of wheels sent Leclerc off track, sparking heavy debate on the legality of the overtake and its outcome.
1: 1998 Belgian GP
In pole position is the 1998 Belgian GP. It remains one of the most remarkable F1 races to date. At a loss for words, legendary commentator Murray Walker couldn't call the enthralling event. It featured a 13-car pile-up, a host of crashes as well as brutal weather from start to finish. As F1's most unpredictable, incident riddled races; it struck hard with shock, awe and excitement. Come race day, the heavens opened with no safety car in sight. In a mere 15 seconds, Hakkinen led the pack to Eau Rouge before a dramatic 13-car crash saw the race red-flagged. In a race full of twists, turns and crashes, it faired as a maiden win for Jordan at the hands of underdog Damon Hill.
That's quite the nostalgic blast to the past, wouldn't you agree? History has seen some incredible races. Races foreign to the concept of predictability. So, how would you rate our top 5? Let us know your opinion in the comments!
Stay tuned for more news updates and package announcements with Red Eye Events