5 Alternative Pitstops Worth visiting during the Monaco Grand Prix
15 Sep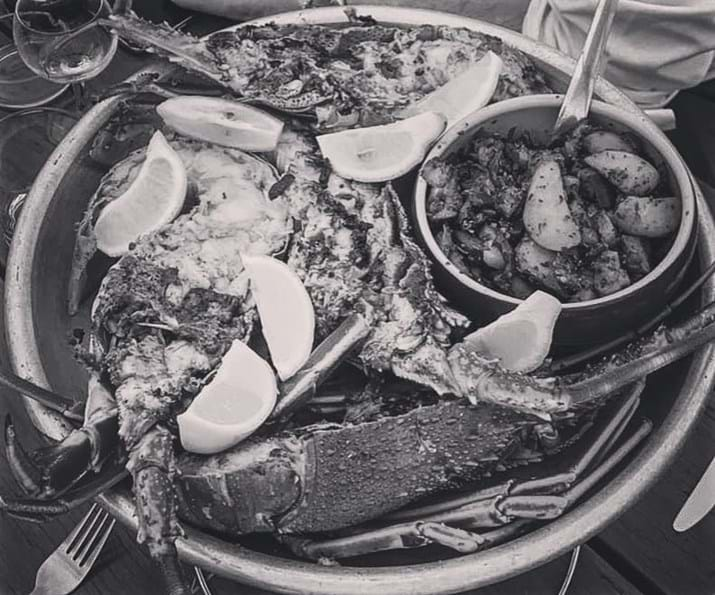 When it comes to gourmet cuisine and fine dining the Monaco Grand Prix visitor is spoilt for choice. With the Principality's wealth, it's Mediterranean location, and the glitz and glamour of Formula One, it would be easy to recommend a long list of five star, Michelin star restaurants where one can indulge in lavish dishes from the most expensive menus.
We are however often asked to recommend alternatives to the more well known eateries that you may find on a 'top 10 restaurant' google search. For instance Nobu at The Fairmont, or the excellent Joel Robuchon at the Metropole offer some of the finest cuisine in the world, and we recommend that guests should of course experience such quality at least once on their trip. It is the case sometimes though that when guests have enjoyed a full day experiencing our excellent hospitality - either on our trackside Super Yacht, or our rooftop terrace at Le Panorama, with sumptuous buffets and premium Champagne - they are often looking for a restaurant that offers something a bit different.
Therefore we have come up with 5 alternative recommendations that you may not find on that google search. They may not be the 'best' restaurants in town but these are places we have visited regularly and where we enjoy to go. There were many that didn't make the list, and we discussed at length in the office - so please let us know what you think and be sure to tell us if we have missed your favourite place!
Quai Jean-Charles Rey, Monaco
This Restaurant is a seafood lover's paradise and one of Monaco's best hidden treasures. With simple yet delicious choices, and panoramic views of the Monaco Harbour, it's easily one of the best spots in town. The oysters are a must and the large platters (see picture) are ideal to share with friends over a long lazy lunch in the sunshine.
18 Rue de Millo, Monaco
Tucked away in a quiet street off the port area of Monaco, this quirky Thai restaurant could easily be missed by passers by. The family ran eatery however is a hidden gem, offering authentic and quality Asian cuisine at a reasonable price. Whether you choose to sit in the intimate dining room, or out on the terrace you will be sure to enjoy the sumptuous menu in a relaxed and friendly atmosphere.
11 Rue De Portier, Monaco
Being a stone's throw away from the border, Monaco has plenty to offer in terms of quality Italian restaurants, but our favourite of these has to be Mozza. With a sleek and stylish interior, coupled with hearty and flavoursome cuisine there is no need to take that day trip to Italy during your time at the Monaco Grand Prix. As the name suggests Mozarella is the speciality, and the menu offers a wide selection of the cheese in all forms – with fresh pasta to beef tagliata and traditional pizzas. There are plenty of other options on the menu though with excellent fresh fish, and we highly recommend the Salmone alla Piastra.
30 Route De La Piscine, Monaco
For those who just want pleasure food over the F1 weekend, MC buns offers it all! From burgers that are the size of a small planet to the ultimate indulgence foods such as hot wings and nachos, this is where to start a night out, and often where hangovers can be cured the day after. MC Buns is more than just a burger joint though. The atmosphere is great with a live DJ, and its location means you're likely to be in the company of celebrities and sports stars when you're polishing off your burger.
11 Avenue des Spélugues, Monaco

Situated just off Casino Square, Tip Top is a must visit during the Monaco Grand Prix, serving affordable food and drink in a laid back atmosphere. From the outside you'd be forgiven for wondering what the fuss was about. However, with its near 24 hour opening times Tip Top is a special place for race fans, and former driver and Monaco resident David Coulthard once sited the small bistro as the best place to get a pizza at 5am after a night out!
What do you think of our choices? We're sure that we have missed a few so please give us your feedback!
For more information on our hospitality packages at the 2018 Monaco Grand Prix please follow this link.