F1 2022 Season Preview & Car Changes Explained
24 Feb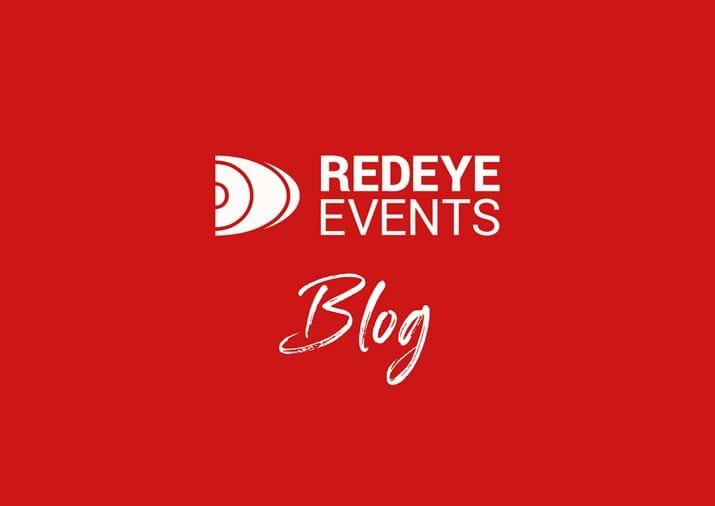 A highly anticipated season due to an overhaul of the technical regulations – who will get it right and will we see a shift in the establishment? With the season getting underway as pre-season testing commences in Barcelona, there are 8 reasons the pecking order could be turned on its head.
Whole New F1 Cars
If you haven't seen there's a new iteration of car coming for this season – where have you been?! Following years of joint R&D from the FIA and F1, new technical regulations introduce a new era of car.
Without going into the intimate detail of aerodynamics, the new rules have been designed to enable cars to follow each other more closely than recent years. Fresh philosophies (we can vividly imagine Adrian Newey sat at his drawing board at this point), new mechanical solutions and a plethora of unknowns.
Will we see another Brawn GP and 2009? Inevitably, teams will have interpreted the rules differently so a performance-gap is expected (particularly at pre-season testing), but will we see the grid inverted with such a small amount of carry over parts from 2021?
Closer Racing
As alluded to above, the new cars have the primary purpose of closer racing (think Junior formulae levels of racing). This is made possible due to a different type of downforce, eradicating the "dirty air" effect.
Whilst the field spread is unknown, the FIA and Formula 1's intention is that a driver will not need a significant performance advantage to a) follow in close proximity and b) to perform an overtake.
The result of the new car? Exciting on-track battles and a fresh outlook on strategies by the teams.
Development Battle
A new car means a ferocious development battle between teams is in the pipeline – likely to begin from lap 1 in Barcelona. Even without seeing the other cars, each team will be learning about their own with each passing minute - deciphering which upgrades are likely to provide significant performance and which offer marginal gains.
Don't be alarmed if your favourite team isn't on the pace straight out of the box though. Again, think back to 2009 and Brawn's diffuser delivering a wealth of performance - as Jenson Button picked up 6 wins from the first 7 races. Brawn would only win 2 more races that season, as other teams played catch-up (Red Bull winning 5 races after Brawn's early dominance).
Experience and Adaptability
With new cars and 18-inch tyres, this iteration of Formula 1 car's handling and characteristics will be unpredictable, meaning the drivers will play an even greater role in 2022 as they learn about their new machinery and how to extract its full potential.
Therefore, will the "elder-statesmen" have an advantage? Hamilton, Alonso and Vettel have driven cars from multiple eras – they've been there, done that and got the adaptability t-shirt. Can they carry through any prior knowledge to aid their team's development and raw pace? We shall see.
Budget Cap
The second year of the budget cap provided a tougher challenge for teams, having to build entirely new cars under monetary constraints. This means that teams need to invest their spend wisely, prioritising certain areas to maximise on-track performance – we may even see some teams delaying development, as they first learn from other cars before flexing their budget allowance in R&D.
Driver Pairings
Whilst Red Bull, McLaren, Aston Martin, Alpine, Ferrari, AlphaTauri and Haas retain their driver line up, Russell to Mercedes, Bottas and Zhou at Alfa Romeo and Albon joining Williams evoke a whole host of questions.
Can George take the battle to Hamilton? Read our previous blog for our thoughts. How will Bottas get on alongside the first full-time Chinese driver? We expect him to play a similar role to Raikkonen, leading the team's development and being a safe pair of hands. Albon returning to the F1 grid – will he dominate Latifi like Russell did? Or has Nicholas turned a corner after getting the better of George in the final two Grand Prix's of 2021?
As a new era of F1 dawns, it's no surprise that the majority of teams have retained their driver line up from 2021 – this game's all about limiting the number of variables.
Red Bull Engines
Following Honda leaving the sport on a high, claiming the Drivers World Championship with Max Verstappen, Red Bull have taken over the IP and will be running their own power unit in house – a whole new department for the team and a significant task.
A thought worth bearing in mind though, Honda knew they would be exiting at the end of 2021 - Mercedes, Ferrari and Renault would therefore of had the upcoming season in mind to a greater extent. Who will have the strongest power unit? We'll find out in the speed trap in Bahrain on the 18-20 March.
18-inch Tyres
And finally, another obvious aesthetic difference for this season – the larger Pirelli tyres. Much more aligned to other racing programmes and road car offerings, the drivers will be able to push harder for longer without the overheating and degradation of the 13-inch tyre. It also means a return of wheel rim covers, which we haven't seen since 2009.
A new tyre means a whole new philosophy for drivers and teams, as they seek to extract the ultimate performance from the only part of their car that is actually in contact with the tarmac.
Watch the action unfold in-front of your very eyes in Bahrain, as we offer F1 Paddock Club hospitality at every race in 2022!