F1 Power Grid – Our Best And Worst Drivers Of 2019 So Far
12 Aug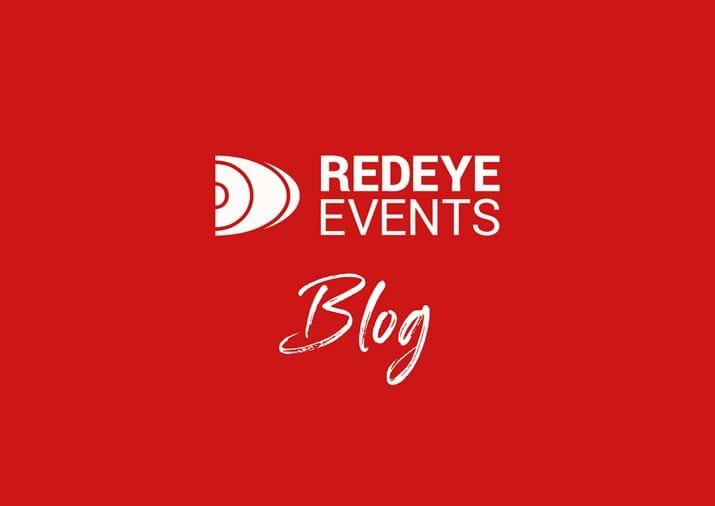 With the F1 2020 driver market discussions now in full swing, drivers are now under more pressure than ever to remain on the grid next season. With the breaking news today that Alexander Albon will replace Pierre Gasly at Red Bull Racing for the remainder of the season, it has sent the paddock into overdrive.
But based on their performances so far, which drivers are in hot demand and which risk being dumped by their teams? With three weeks of the summer break remaining, we thought we would rank our top 5 and worst 5 performing drivers of 2019 so far:
Top Drivers - #5: Kimi Raikkonen
Championship position – 8th (31 Points)
Free from the intense pressure that followed him at Ferrari, Kimi appears to have pulled Alfa Romeo into the "Best of the rest" fight against McLaren this year. Despite not reading his new contract after considering it worthless, Raikkonen has consistently qualified and finished in the top 10. Bluntly telling the management team that he would quit if they interfered with his personal life, he has very effectively alleviated any pressure from his performances on track. Given that he is still able to battle at the sharp end in mid-field machinery – take his first lap at Hockenheim in which he sat P3 for example – he has no need to worry about any reprisals either.
Worst Drivers - #5: Antonio Giovinazzi
Championship position – 18th (1 Point)
In stark contrast to his teammate, Giovinazzi has not been able to extract the same level of performance from his Alfa Romeo. With a solitary point in comparison to his teammates 31, it highlights the Italian's lack of experience and raw pace in the car. He has fallen foul to a disqualification robbing him of his second points haul of the season, but the same penalty also hindered his teammate. With so much on the line, Giovinazzi is going to have to extract much more from his race craft in the second half of the season to equal his experienced teammate.
Top Drivers - #4: Lando Norris
Championship position – 10th (24 Points)
The young Brit has electrified the paddock this season in his rookie year. Bringing a new energy into the paddock that resonates with a younger audience, he has won the hearts and minds of many around the world. This beaming personality has also been matched by strong on-track performances, which have seen him go wheel-to-wheel with 5 x Champion Lewis Hamilton in Austria and have seem him regularly finish in the top 6. It's no wonder that McLaren have already signed a new contract for Lando to be on the grid with them in 2020.
Worst Drivers - #4: Kevin Magnussen
Championship position – 13th (18 points)
Like a couple of others in our 'worst driver' rankings, Magnussen earns his spot not simply due to particular instances, but more the fact that he is not performing at the level we know that he can. After all, he started his F1 career with a podium position for McLaren, but appears to have been on a downwards trajectory ever since. His inherent pace is still there, with the Dane qualifying in the top 6 on three separate occasions, but faced with an uncompetitive race package from Haas, he has fallen into the midfield and this is where his problems begin. Following a fierce crash during qualifying at Canada, Kevin's performances also appeared to take a knock for the following 4 grand prix, failing to finish in the top 15. In fact, with only 3 points finishes so far, it's been a season to forget for a once promising driver.
Top Drivers - #3: Charles Leclerc
Championship position – 5th (132 Points)
2019 was meant to be a development year for Charles Leclerc, taking the time to understand the pressures of racing under the Scuderia banner and learn from 4x Champion Sebastian Vettel. Leclerc obviously didn't get this memo though as straight away from the start of the season the young driver has upstaged his superstar teammate. Although yet to take his first F1 win, Leclerc has come closer on more occasions than his experienced team mate this season in both Bahrain and Austria. The only reason the Monegasque driver does not feature higher on our list is due to still suffering from costly errors that have lost Ferrari points; in Azerbaijan, Monaco and Germany.
Worst Drivers - #3: Sebastian Vettel
Championship position – 4th (156 Points)
Despite being one place higher in the drivers' standings than his team mate, Vettel earns his place on our list for his underwhelming performances in what many deem to be the best overall car on the 2019 grid. In years gone by, the German would have disappeared off into the distance in such a strong car. This season however, he has a lower qualifying average than his teammate. He has also continued to suffer with his 2018 title ruining spins on track, and amateur mistakes such as ramming into the back of Max Verstappen at Silverstone. The spark appears to be dwindling for the former champion, with many already speculating that this may indeed be his last season.
Top Driver - #2: Carlos Sainz
Championship position: 7th (58 Points)
After three disastrous races at the start of the season, the Spaniard's season has been his strongest to date, consistently finishing 'best of the rest' and helping to assert McLaren firmly into 4th in the Constructors championship. His performances in recent races have been so strong, that he is now within 5 points of Pierre Gasly in the driver's championship. With the latter now being demoted to Toro Rosso for the remainder of the season, a career-best 6th position in the drivers' standings now looks increasingly likely.
Worst Driver - #2: Pierre Gasly
Championship position: 6th (63 Points)
Following the shock news today that Pierre has lost his seat at Red Bull Racing, it is unsurprising that the Frenchman makes it so highly onto our list. Like Leclerc, 2019 was meant to be a development year for Gasly, but the surprising form of the RB14 has propelled his teammate into title contention in recent races, while Pierre has languished battling in the midfield; often being lapped in the process in exactly the same car. Despite numerous statements from Red Bull Management that Gasly would be would be safe for the rest of 2019 – even up until two weeks ago; it appears that patience has run out, with Gasly being side-lined. An in-depth look at his performance this season could explain why; the gap between average Q3 times of Gasly/Verstappen stands at 0.589s, whereas between the Mercedes pair is 0.102s and just 0.063s between the Ferrari stable.
But could the demotion be part of a bigger internal problem at Red Bull? Given the rate it has burnt through its development drivers in recent years, the Team now has only 4 realistic contenders to choose from for its top 2 seats. Having already promoted/demoted the experienced Daniil Kyvat, it appears that Red Bull Racing has elected to sacrifice the second half of the 2019 season to evaluate its options for 2020 on who should partner Verstappen. While Alexander Albon has shown glimpses of talent, a simple look back at 2018 shows that he is in the exact position Pierre Gasly was once in. It therefore makes sense to evaluate him now, rather than waiting until 2020 and making a repeat mistake.
Top Driver - #1: Max Verstappen
Championship position: 3rd (181 Points)
Red Bull's star driver in recent years, Max has shown a much more composed and refined approach to the 2019 season. Gone are the days of "Torpedo Max" forcing his way through the field, instead, he has been able to extract the most from the RB14 chassis to ensure that he is the only driver to consistently challenge and put pressure on the Mercedes duo. His wheel-to-wheel battles with Charles Leclerc have also provided incredible viewing for fans. His maiden pole position at Hungaroring and intense strategic duel with Hamilton have solidified his position in the championship, putting increasing pressure on Valterri Bottas in retaining his #2 seat at Mercedes in the process.
Worst Driver - #1: Romain Grosjean
Championship position – 17th (8 Points)
Following the first half of the 2019 season, Grosjean must feel that he enters each race weekend with a significant target on his back. His career has been filled with amateur mistakes – from his crash under a safety car to his recent spin in the pitlane at Silverstone – he also remains the only driver to not only be banned from a race in recent years, but to nearly fall foul of being banned under the new penalty system in 2018. With team boss Gunther Steiner furious at Grosjean and teammate Magnussen after their numerous collisions this year, it is evident that something needs to be done in the best interest of the team. Sadly for Grosjean, there seems to be one logical choice…
So that's our list for the best and worst F1 drivers of 2019. Honourable mentions for both lists could also go to the Mercedes pair – with Hamilton enduring his strongest start to a season yet – and Bottas on the other hand under intense pressure to keep his seat against reserve driver Esteban Ocon. With news expected before the Belgian Grand Prix, Bottas holds the key to the 2020 drivers' market. If he is dropped, we could see him replace Niko Hulkenberg at Renault, or even a departing Romain Grosjean at Haas.
Who do you think will be driving for who in 2020? Let us know in the comments!