Guestia App Enhancing F1 Hospitality
20 Apr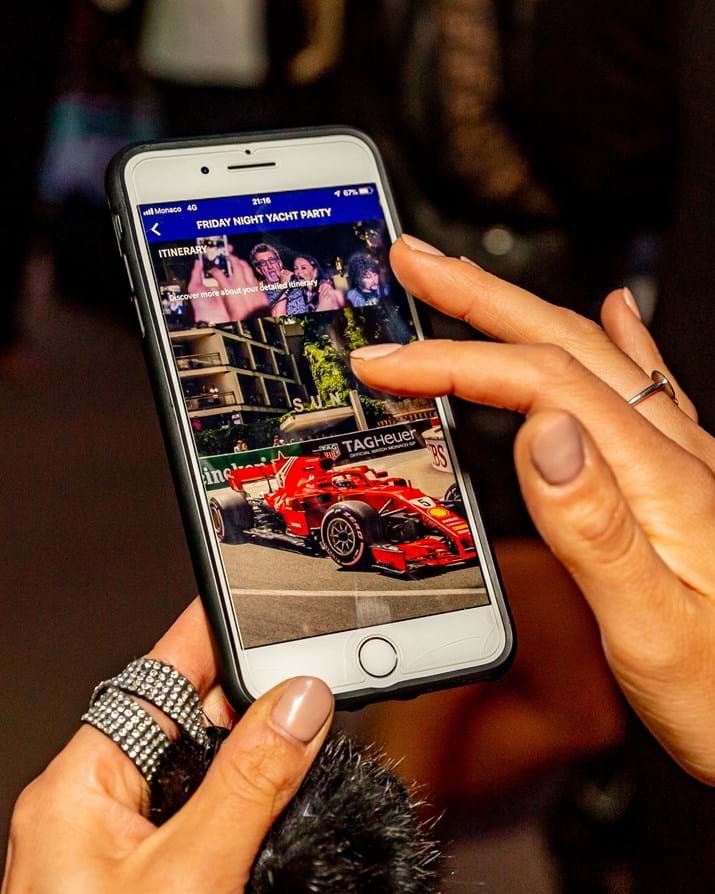 The online and remote world is more active than ever in 2022. Now with the help of the Guestia App, your experience of Red Eye Events is not just made easier, but is guaranteed to be better and more enjoyable than ever before. 
By downloading the Guestia App, you are part of the experience at all times with a go-to mobile itinerary to ensure your F1 hospitality experience is a memorable one from start to finish. Guestia's true end-to-end guest management system means you can say goodbye to paper-based information packs and other lists that are so easily misplaced in the rapture of the big event you came to see, with a whole host of bespoke features on the agenda to take advantage of to take the stress out of travel and arranging your timetables.
The App has already been utilised to good effect in the motorsport world, which is great news for those who book up their Formula 1 hospitality packages in 2022. The likes of multiple world champions McLaren and the F1-supporting W Series are among those taking advantage of it, looking to give their guests and sponsors the very best experience at the racetrack and, even more so, away from it when you wind down from a day of high-adrenaline sporting entertainment. That F1 experience is bolstered further by a familiar name to the sport in Eddie Jordan, the former F1 team boss now among the advisory board of Guestia.
What makes it unique to you as the guest? The App offers a variety of ways to communicate more effectively and in a way that feels much more personal than a fiddly paper itinerary, or a PDF that you have to keep searching through your emails to find. Having an event timetable right with you that updates itself on the go in real time, makes it impossible to miss the events key elements, and keeps your travel information all in one easy-to-find place in between the fun and games.
Something Guestia also pushes for is to offer a more sustainable form of event management. All the usual itineraries can use up a lot a paper - did you know, a guest pack for an F1 season can use up to around 45,000 pieces of paper for all guests in total? And that's not even taking into account printing costs and workng hours to boot. Guestia changes the game completely in that respect when it needed to.
What about security? The App employs the same technology trusted and used by approximately 95% of the world's fortune 500 companies and brands such as Audi, Spotify and Samsung, and is fully compliant with GDPR practices. Businesses earn their accreditation to look after their guests safely, so any worries can be put to rest as soon as you join.
From here, it's time to enjoy the buzz of the big race. Mingle with fellow fans, network with businesses on your travels and live the full experience of the sport you love. What are you waiting for? Find your perfect F1 experience with Red Eye Events for what is already shaping up to be an iconic season!