A Decade of Luxury: Celebrating 10 Years of Harbour Club Hospitality at the Abu Dhabi Grand Prix
06 Sep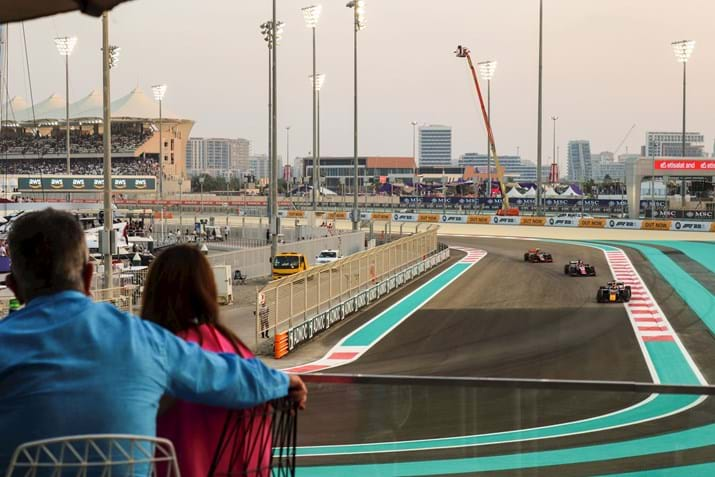 As the engines roar and the sun sets over the Yas Marina Circuit, there's a place where luxury, excitement, and hospitality converge in perfect harmony - Harbour Club at the Abu Dhabi Grand Prix. For a decade now, this exclusive oasis has been the epitome of opulence, offering F1 enthusiasts a front-row seat to one of the most prestigious events in motorsport. Join us as we celebrate a decade of unforgettable moments, impeccable service, and a true passion for Formula 1.
A Decade of Elegance
The journey began in 2013 when the Yas Viceroy Hotel, now the W Abu Dhabi - Yas Island, introduced the world to Harbour Club. Nestled within the iconic Yas Marina Circuit, this luxurious venue redefined the standard of elegance and exclusivity. With its contemporary design, panoramic views, and unmatched access to the heart of the action, it quickly became the ultimate destination for VIP Grand Prix hospitality.
The Perfect Formula
What sets Harbour Club apart is its unwavering commitment to delivering a one-of-a-kind experience. Each year, our team works tirelessly to curate an unforgettable weekend of hospitality at the Abu Dhabi Grand Prix. From gourmet dining featuring international cuisines to leading brand beverages and live entertainment, every detail has been meticulously planned to ensure that guests experience Formula 1 like never before.
Front-Row Views
One of Harbour Club's most celebrated features is its unparalleled view of the Yas Marina Circuit. As the race unfolds, guests can witness the drama, speed, and skill of the drivers from the comfort of their own private terrace - It's an experience that truly puts you at the heart of the action. See video highlights here for an idea of what to expect with Harbour Club Hospitality at the Abu Dhabi Grand Prix.
A Decade of Unforgettable Moments
Over the past ten years, Harbour Club has witnessed countless historic moments on the track. From dramatic title showdowns to epic battles for supremacy, each race has brought its own thrills and surprises. Here are some of our favourite on-track memories from a decade of events at the F1 season finale:
Looking Ahead
As we celebrate a decade of Harbour Club hospitality at the Abu Dhabi Grand Prix, we can't help but look ahead with excitement. The future holds the promise of even more unforgettable races, more breathtaking moments, and more memories to cherish. Harbour Club's commitment to excellence remains unwavering, ensuring that it will continue to be the standard-bearer for luxury hospitality at the Abu Dhabi Grand Prix for years to come.
Conclusion
Harbour Club at the Abu Dhabi Grand Prix has been a beacon of luxury and sophistication for a decade, consistently delivering unparalleled experiences for motorsport enthusiasts from around the world. Its dedication to excellence, unmatched access, and breathtaking views have made it an essential part of the Formula 1 experience. As we celebrate this milestone, we can only anticipate more thrilling races, more historic moments, and more unforgettable memories in the years ahead. Here's to a decade of luxury, and to the many more to come. Cheers to Harbour Club!