Taking on the unknown; Formula 1's first triple-header
04 Jul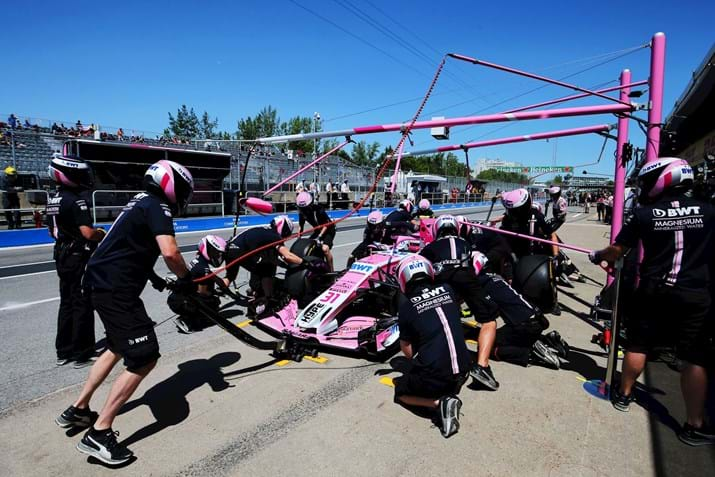 Main Image courtesy of Sahara Force India F1
Three race weekends, back to back, for the first time ever. The returning French Grand Prix, followed by consecutive races in Austria and the home of British racing this weekend; Silverstone. Creating a challenge unlike anything Formula 1 has ever seen before, during one of the most hotly-contested seasons yet.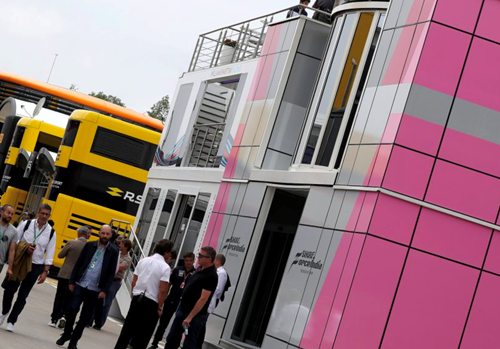 The logistical Challenge
As a company who transports five-star hospitality across the globe, Red Eye Events understands how important logistics are to success. However, no team or company has ever had to cope with a Formula 1 triple-header before. In fact, while meticulous levels of preparation are required under normal circumstances; managing garage, motorhome, hospitality and equipment transportation over 1,600 miles in two weeks demands a whole new level of organisation.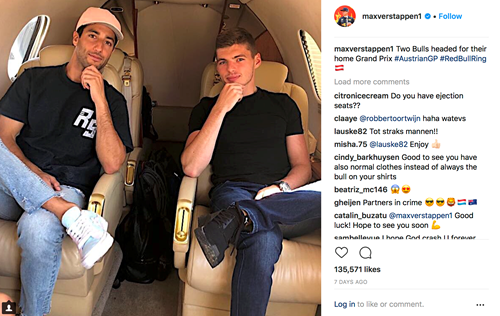 Image Source: Max Verstappen Instagram
The Psychological Challenge
While back-to-back racing has become the norm; the entire paddock has never had to move immediately from one country, to another, then to another. Although F1 drivers do generally country-hop for leisure; traveling for competition during such an intense period of time is likely to take its toll. Especially for the leading trio. 
The Physical Challenge
All-in-all, the three-stop road trip consists of 1,687 miles (roughly 27 hours on the road). Beginning on Sunday night, hours after the French GP finale, through to Austria, then on to Britain for the historic conclusion of the first-ever triple-header. While only a few team members will travel by road and the rest by jet; a lot is asked of everyone in this challenging period. With 75 points on offer in such a small space of time; it's highly-likely to be a pivotal moment in the season; the physical demands of trying to win three races in such quick succession will reflect this. During this period, drivers will complete a marathon 176 laps of racing and 883.536 km in distance; not including the countless laps driven in practice and qualifying!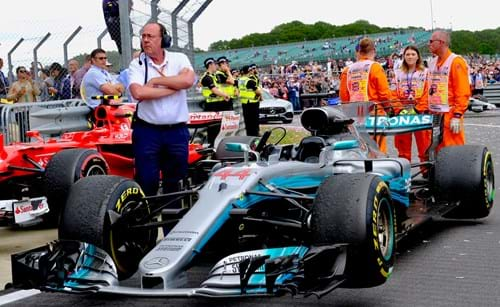 The Points Challenge
Currently, Sebastian Vettel leads Lewis Hamilton by a single point in the Driver's Championship; with Räikkönen P3 to Bottas in P6 and Magnussen P7 to Pérez in P11 separated by just 9 and 14 points respectively following Austria. The Formula 1 Championship is hotter than ever, and with a double-DNF last time out for Mercedes, they will look to conquer on home-turf as the paddock reaches Silverstone. Aston Martin Red Bull Racing will flying on a high after winning at their home circuit in Austria last time out, but Silverstone has famously favoured the Mercedes power unit in recent years. Heading to the final leg of the triple-header though, each of the top three teams have taken three wins apiece, with Ferrari the only ones yet to capitalise in this marathon summer stint.
Further down the midfield, Haas, Force India and Sauber were able to capitalise on top teams having difficulties at the Red Bull Ring, but McLaren will face a race against time having to repair four damaged front wings on the notorious kerbs before returning to their home circuit.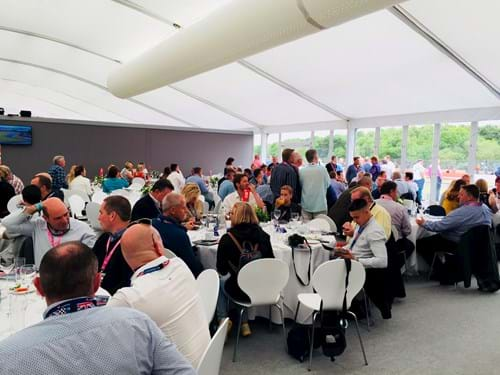 Red Eye Events; a hospitality triple-header
While the Red Eye team will only be offering unrivalled luxury hospitality at Silverstone, we do believe we have own very own triple-header; Great food and drink, welcoming staff and outstanding views of the action! Fans will be treated to panoramic views of some of Silverstone's most iconic corners; Maggotts, Becketts, Farm Curve, Village, The Loop and Aintree. With dedicated members of staff on-hand to tender to your every need, round-out the F1 triple-header in style with our Silverstone Six hospitality.
Words: Alex Wood | Momentum Social