Formula One's Greatest Rivalries
17 Oct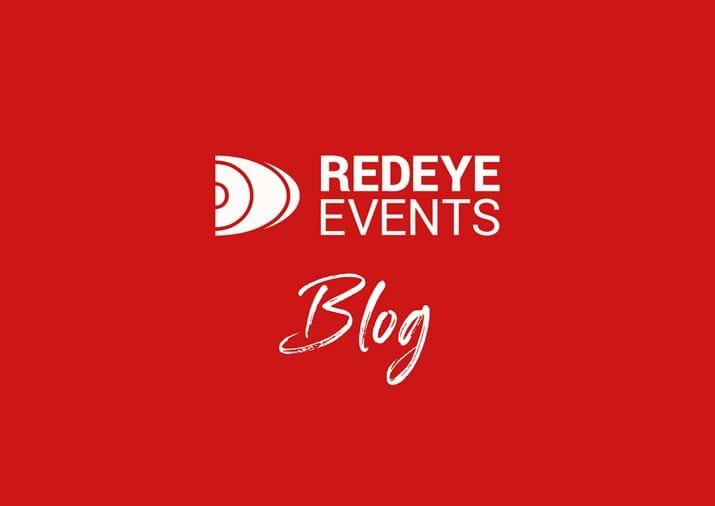 The 2018 Formula 1 season has treated fans to a spectacle they have never witnessed before; two four-time World Champions going head to head. Over the course of the season the advantage has shifted back-and-forth between Sebastian Vettel and Lewis Hamilton, although the latter appears to have the upper hand with just four races remaining. The pair have been embroiled in a titanic battle, that is set for an epic conclusion at this year's Abu Dhabi Grand Prix - but as the sun sets on another great F1 season, who will emerge victorious?
Behind the visors, these two titans of the sport have shown both compassion and bitterness for each other throughout their duel, but are fans currently witnessing the biggest rivalry in the sports history? After much debate in the office, the staff at Red Eye Events have compiled our top 5 list of F1's greatest ever rivalries:
Rivalry #5 - Nigel Mansell vs. Nelson Piquet
Joining Williams in 1986 as a double World Champion, Nelson Piquet assumed he would be taking the role of Number 1 driver at the outfit. His teammate, Nigel Mansell, had other ideas though. The pair failed to gel, both on and off-the-track, with Mansell looking to assert his dominance in the team by driving as fast as could at every meeting. Conscious of losing his status as the sport's top driver, Piquet retaliated with mind games and insults during TV interviews, along with a refusal to share technical data.
Frank Dernie, ex-Williams engineer, worked alongside the pair: "You had this situation where Nelson was pissed off because he thought the only reason Nigel was quick was because he had taken advantage of his hard work, and Nigel thought Nelson was a bit of a wuss because he didn't want to race. Nelson wanted to perfect a set-up and then win by driving as slowly as possible, not by racing his team-mate."
As the rivalry intensified, the divide within the team would inevitably cost them the 1986 title. Little changed in 1987, with the bitter battle coming to it's head at the 1987 Silverstone Grand Prix. Nigel Mansell would pull off an iconic move in-front of his home crowd on his way to victory, leaving Piquet enraged. At the end of the season, Piquet would leave Williams in favour of Lotus, however the rivalry would continue for years to come.
Rivalry #4 - Mika Hakkinen vs. Michael Schumacher
There's a number of worthy rivalries we could have included with Michael Schumacher on this list - Damon Hill, Fernando Alonso and Jacques Villeneuve to name a few - however it's his intense rivalry with the 'Flying Finn' that stands out for us. It's certainly not the most bitter rivalry on our list, in fact, the pair appeared to relish the competitive bond they had; but the skill each driver possessed forced both to consistently up their game. They had an evident mutual respect for each other, sharing their points of view on their intense battles whilst in the paddock, and consoling each other in difficult moments. 
This did not make their battles any less interesting to watch, they would ferociously push each other to the limit as they sought to emerge victorious - as shown by their epic qualifying showdown in Suzuka, or Hakkinen's sensational overtake on Schumacher as Spa Francorchamps. The pair delivered truly unforgettable moments to fans.
Rivalry #3 - Niki Lauda vs. James Hunt
Famously immortalised in Ron Howard's film, 'Rush', the intense rivalry between Niki Lauda and James Hunt came to its head in the 1976 season. Fuelled partly by Hunt's ego and in part by Lauda's calculated passion to succeed, the pair became locked in a battle which would almost kill them. 
Like Hakkinen and Schumacher, the pair shared a mutual respect for each other's evident skill behind the wheel. This respect was soured when Lauda moved to Ferrari, while Hunt languished with Hesketh. Having beaten the Austrian in lower formulas, Hunt believed it should be him at the front, so when a seat became available at McLaren, he did everything possible to secure the recently vacated seat. In equally competitive machinery, the two were inseparable on track, the championship battle ebbing and flowing in each other's favour; that was until Nurburgring.
Determined to beat Hunt around the Nordschliefe and extend his championship lead, Lauda pushed too hard and crashed his Ferrari. Stricken in the middle of the track, it was then struck by another racer and burst into an intense fireball. Miraculously Lauda survived, but was left with horrific injuries. While he lay recovering in hospital, Hunt closed the gap to his rival. It was this that apparently spurred Lauda to leave hospital as quickly as possible, eager to return to the track and retain his lead. As the championship battle reached its climax at Fuji in torrential conditions, Lauda famously pitted stating that it was not worth risking his life driving in such poor weather. 
Hunt would go on to win the title, but famously dedicated the victory to his fiercest rival, due to his sheer determination and passion for the sport - "Quite honestly, I wanted to win the championship and felt I deserved it. But I also feel Niki deserved the championship - I just wish we could have shared it."
Rivalry #2 - Lewis Hamilton vs. Sebastian Vettel
The sport's most recent rivalry epitomises the changes F1 has gone through in recent years. Both have forged their careers through being in seemingly dominant machinery, each claiming numerous back-to-back world titles. This changed in 2017 though, with regulation changes meaning Ferrari were once again able to take the fight to Mercedes.
Although the pair have not had many on-track battles, they have come to significant blows as passions run high. The most notable moment being the 'road rage' incident at Baku in 2017. After several races where each commended the other for their driving ability behind the wheel, this race created a turning point whereby the pair became much more tactical, playing mind games with each other frequently during press conferences. 
2018 took the rivalry a step further, with Ferrari bringing an astonishing upgrade to the Britain's home race, there was nothing Mercedes could do to prevent Vettel claiming victory in front of Hamilton's home crowd. But the Brit would get his payback in Germany. Leading in damp conditions, Vettel would slide off the circuit of his own accord, while his championship rival recovered brilliantly from a poor qualifying to stun the German crowd. This humiliating blow would be compounded in Italy, when Vettel's season seemed to apparently implode, clashing with Hamilton and spinning to the back of the field. His teammate Raikkonen would be unable to prevent a Mercedes 1-2 in front of the tifosi crowd. 
Like many of the rivalries on this list, the pair do share a mutual respect for one-another though. Following another poor performance in Suzuka, Hamilton posted across social media to stop fans from berating the Ferrari driver, clearly demonstrating that his was enjoying the current challenge; not wanting his biggest threat to give up the fight so that they can take the fight right down to the wire in Abu Dhabi.
One thing is for certain, whoever signs off the 2018 season as a five-time World Champion in the desert, we are witnessing one of the sports most iconic rivalries, one that should definitely be experienced in person.
Rivalry #1 - Ayrton Senna vs. Alain Prost
Was there really any doubt about the sport's most notable rivalry? Ayrton Senna and Alain Prost's bitter rivalry has also been cast to film in the documentary 'Senna'. Arch rivals throughout their careers, similar to Hunt and Lauda the pair would share contrasting characteristics. Senna was fuelled by his passion for the sport, believing that God was constantly looking over him and would guide him to victory. Prost on the other hand was gifted the nickname 'The Professor' for consistently being calculated in his performances, only achieving the points he needed to ensure he would win the title.
The pair would famously clash at Suzuka in 1989. While Prost retired on the spot and headed straight to the adjudicators office, Senna pressed on to seemingly take victory. However post-race Senna was disqualified for causing the collision, handing Prost the title. Senna publicly slated the Frenchman for winning the championship through his 'political affiliations' and threatened to quit the sport. Thankfully for fans he didn't, and with Prost moving to Ferrari for the following season, the intense rivalry continued. 1990 saw a carbon copy of the year before, with the title showdown being decided in Japan. But this time Senna wasn't taking any chances, he only needed to beat Prost to claim the title, so didn't even wait till the end of the first corner...perhaps the sports most controversial ending to a championship aside from the 1994 incident between Hill and Schumacher; Senna finally felt he had redemption for the year before.
Do you agree with our list? Let us know! One things for certain, this year's titanic battle between Hamilton and Vettel is going to go down in the sports history books, so don't miss your chance to be a part of it, & join the Red Eye team in Abu Dhabi!
Words by Alex Wood | Momentum Social