Who will be next to emerge as an F1 title contender?
07 Sep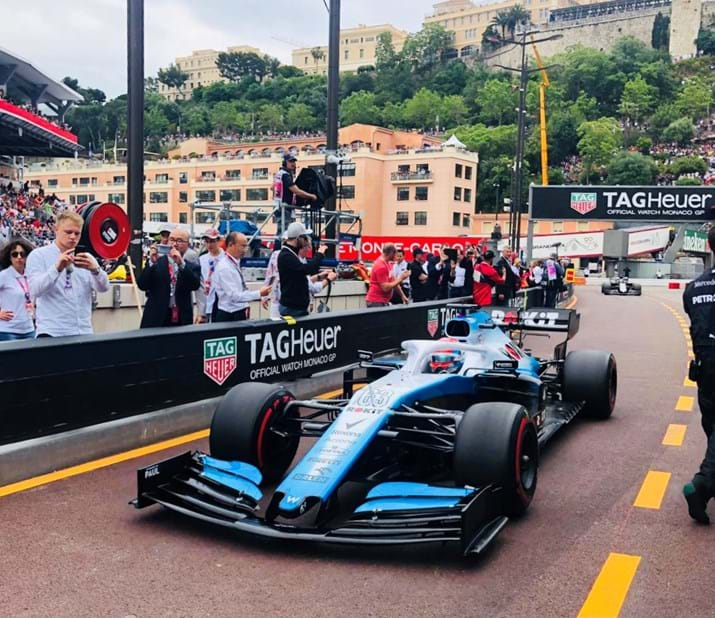 George Russell's widely expected promotion to the Mercedes-AMG Petronas Formula 1 team marks an important career milestone for the British rising star, who has consistently shone in a below-par Williams challenger over the past three seasons.
Having seemingly served his apprenticeship, 23-year-old Russell is now set to go head-to-head with Sir Lewis Hamilton at the multiple title-winning, Brackley-based team, with the next generation of Formula 1 stars really starting to make their mark versus the established guard.
And, given the right environment and machinery to fight with, which of his contemporaries looks next set to compete with him to claim their maiden title?
Max Verstappen – Red Bull Racing Honda
It doesn't feel like six years since Dutch star Verstappen burst on to the scene at motorsport's top table, but 132 starts, 52 podiums – including 17 victories – and several of the sport's records later, the 23-year-old now has a maiden championship crown well within his grasp.
It's easy to forget Verstappen is only a handful of months older than Russell, but having started at a record-breaking 17, the son of former Grand Prix racer Jos has had twice as long in motorsport's top tier to learn his craft.
Hamilton still has nine races at the time of writing to turn the tide, and the battle between the sparring partners has ebbed and flowed over the course of the 2021 season thus far, but one thing seems certain – whether this year, or one soon, a first championship crown for Verstappen now seems an inevitability.
Charles Leclerc – Scuderia Ferrari
There's absolutely no doubting that Leclerc is championship-winning material and having gradually worked his way into the de-facto 'team leader' role at Scuderia Ferrari, the only real element holding Leclerc back from a title tilt.
His one-lap pace is up there with the very best and Leclerc has shown that his race craft is up to scratch. He also possesses impressive mental strength and resilience, something that would serve him well in the thick of a heated championship battle.
If Leclerc ends up in a car capable of regularly winning races, expect him to deliver a first crown back to Maranello in nearly a decade and a half.
Lando Norris – McLaren-Mercedes
Definitely the popular choice on this list, Norris' stock has risen through the roof after a series of standout performances so far in 2021, his third campaign with the ever-improving McLaren-Mercedes squad.
Having made the Woking-based team his own, Norris has impressed in no small part due to his favourable record against team-mate and experienced Grand Prix winner, Daniel Ricciardo.
The Brit – who also makes headlines off-circuit with his sim racing and gaming exploits – has over twice the points of the Australian, and currently sits fourth behind Verstappen, Hamilton and Bottas, with a hat-trick of podiums already to his name this year.
We're yet to see Norris fighting up front for victory, but if his one-lap qualifying performances are anything to go by, there's talent aplenty there to be tapped into by a race-winning challenger.
Pierre Gasly – Scuderia AlphaTauri
Gasly came in for plenty of criticism after his promotion to the senior Red Bull team in 2019 didn't go as planned, but the Frenchman has re-invented and re-juvinated his prospects back at AlphaTauri, the brand's sister outfit.
Leaving his memorable Monza victory to one side, the 25-year-old repeated his silverware-laden antics in Baku earlier this campaign and has often helped the AT02 punch consistently above it's weight and alongside the big hitters at the front.
Now a more mature and arguably well-rounded driver, it would be interesting to see Gasly given another opportunity in a front-running team to go toe-to-toe with the best his generation has to offer.
Agree with our picks? Perhaps you've spotted your own rising star in the junior formulae set to take the sport by storm? Let us know your thoughts in the comments!