The Top 5 Greatest Comeback Victories in Formula One
26 Jul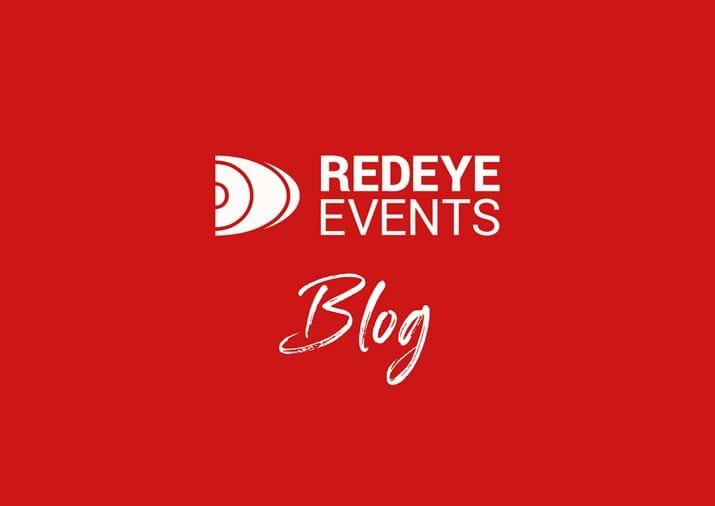 The 2018 Formula 1 season is shaping up to be one of the all-time greats in the sport's history. Like heavyweight boxers, Lewis Hamilton & Sebastian Vettel have been trading blows throughout the season, demonstrating that this year won't simply be won on outright pace. Consistency, determination and teamwork will also play a part in the crowning of the 2018 F1 Champion. With Hamilton and Vettel so close at the top, neither can afford to throw away unnecessary points. Following what they had deemed as a 'wasted' triple header thanks to lost opportunities; Mercedes were on a charge in front of their home crowd at Hockenheim. But an issue with Hamilton's car in qualifying would leave him a lowly 14th on the grid. What ensued would go down as one of his greatest ever F1 drives. After some debate in the office we thought we'd look back at some of Formula 1's greatest comeback drives, let us know which is your favourite!
5. Hockenheim 2018 – Lewis Hamilton
In 976 Grand Prix, only 12 drivers have won a race from 14th or lower on the grid; so as Britain's Lewis Hamilton lined up on Sunday afternoon, he must have never considered a race win to be on the cards. Coupled with the fact that his arch rival, Sebastian Vettel, would start from pole in front of his home crowd, the odds were stacked against him.
But they always say the race isn't over until the chequered flag. After leading over two thirds of the race, Vettel would crash as a result of a mistake in the wet. This would eventually hand the victory to Hamilton, following a superb drive through the field. After managing his tyres perfectly with the ever looming chance of rain, Hamilton was in the prime position following the ensuing safety car. Yes, team orders were applied to prevent Hamilton's teammate Bottas from taking the lead; but this should not detract from what was an incredible drive, just two weeks after a similar feat in front of his home crowd at Silverstone to finish second.
It shows the clear distinction between the two title contenders. On his day, Vettel when out in front is simply untouchable; but still suffers from occasional moments of rage or lapse in concentration. Hamilton on the other hand cannot be counted out from wherever he starts on the grid. His passion and determination drive him and his Mercedes engine back to the front at each event. It is this relentlessness that puts pressure on his rivals, and can cause them to crack under the pressure.
4. Suzuka 2005 – Kimi Raikkonen
Many may not remember Kimi Raikkonen's original stint in Formula 1. A demon on track with the right set up, his coolness in intense situations and calm demeanour earned him his legendary nickname 'The Iceman' (as well as being from Finland of course). No more so was his true driving skill apparent than at Suzuka in 2005. Rain during qualifying left his McLaren Mercedes a lowly 17th on the grid alongside Fernando Alonso and Michael Schumacher. In this era qualifying was held on a one-shot, reverse championship order, which meant Sunday's grid gave some of the midfield team's their best chance at victory.
Unfortunately their chances would be snubbed by the Iceman in an epic comeback drive. As the race progressed, the Finn became dialed in with his set up and strategically picked off car-after-car, until with just one lap to go, only one man stood in his way of taking the chequered flag; Giancarlo Fisichella.
In an audacious move that has since gone down in the history books, Raikkonen swooped around Fisichella's Renault at break-neck speeds into turn one. With less than a lap to go and with worn tyres, there was nothing the Italian driver could do to prevent Raikkonen from taking an astonishing victory.
https://www.youtube.com/watch?v=hwcSaayPy7
3.
Spa 1995 – Michael Schumacher
Spa Francorchamps. The circuit at which Michael Schumacher took his first Formula 1 win in 1992, would prove to be the place for one of his greatest drives three years later. In a heated title battle with the Williams of Damon Hill (who qualified 8th), Schumacher's Benetton would line up on the grid just 17th. The Ardennes forest created a soundtrack like no other as the cars left the grid on Sunday; Michael had clearly found his rhythm too as by lap 5 he would already be up to 6th place.
Then the rain fell. But, as is so often in Formula 1 and was seen last weekend at Hockenheim, the rain only affected certain parts of the Spa Francorchamps circuit. This would prove vital to the race. With Hill pitting for wets, Schumacher valiantly stayed out, tackling the worsening conditions on his slick tyres. Despite his best efforts, he would eventually be caught and past by Hill's Williams on lap 26.
But then something extraordinary happened. Almost immediately after Hill took the lead, the rain ceased and Schumacher was able to close the gap and retake the lead. Looking to limit the damage, Hill would pit for slicks to make up for lost time, but at the worst possible moment. Within minutes of leaving the pits, the heavens opened again and this time the downpour covered the entire circuit. With essentially a pitstop in hand, Schumacher would easily pit to wets before carefully making his way home to victory, 20 seconds clear of his nearest competitor.
While some believe this race was won on the pitwall, you cannot take away the skill of the 7 times World Champion for his car control in such difficult conditions.
2.
Suzuka 1988 – Ayrton Senna
For the second time on our list, Suzuka played host to an almighty comeback drive. This time from all-time great Ayrton Senna in the McLaren MP4/4. With a first Formula 1 Driver's Championhship on the line, Senna lined up for the penultimate race of the season on pole, alongside his teammate and championship rival, Alain Prost.
A nightmare start would see Senna drop to 14th after stalling on the grid. With Prost driving off into the distance, Senna would scythe his way back up through the field; up to 8th by the end of lap 2. By the end of lap 4, he would be up to fourth. Truly in his element, there is no wonder that modern day comparisons are made between Senna and Hamilton for their ability to progress through the field.
Light rain would further support Senna's comeback drive; in his element he set about putting in consistent lap times to eat into Prost's lead. By lap 27, he was on the Frenchman's gearbox and forced his way past into turn one. The move would prove vital in the championship battle. Senna's win at Suzuka would eventually mean he would win the Drivers Championship with 8 wins to Prost's 7, demonstrating just how important focus and determination can be in the sport and that comeback drives should never be underrated.
1. Canada 2011 – Jenson Button
The 2011 Canadian Grand Prix would eventually hold the record for the sports longest Formula 1 race; as well as at the time being voted the greatest race of all time. Following two crashes, a puncture and a stop/go penalty, McLaren's Jenson Button would be last heading towards the midpoint of the Grand Prix. Many would have bet against him scoring any points, let alone a win, but he would put in a comeback drive to silence everyone.
His mastery in the wet conditions were simply unmatchable. On the tight and twisting Gilles Villeneuve circuit Button would position his car perfectly through the corners to maximise on grip and carve his way through the field. With just one lap remaining, he would dramatically take the lead of the race following a mistake from the Red Bull of Sebastian Vettel into turn 6. It was a drive that stunned the Formula 1 world and for that reason took our top spot in our great F1 comeback drives of all time.
https://www.youtube.com/watch?v=h1cXCWzBQh8
Agree with our list? Let us know in the comments if you have any other favourite drives that we've forgotten! Having looked at these sensational drives, Red Eye Events will be praying to the rain gods for the rest of the season, as it truly unleashes some epic talent throughout the grid. Thankfully, we have the perfect spaces to watch all of the action unfold right before you, without having to get wet in the process; simply click here for more information.