Top 5 New Additions to the 2018 F1™ Season
12 Mar
Formula 1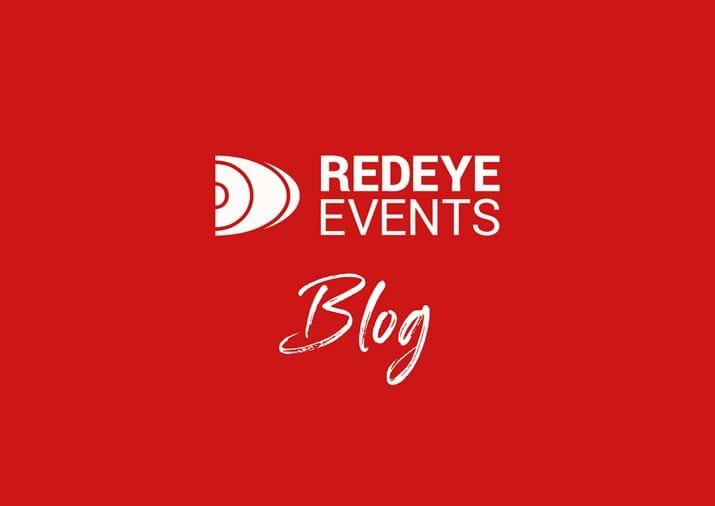 With a possible three-way title fight on the cards following testing in Barcelona, 2018 is shaping up to be another iconic F1™ season. With the resurgence of Ferrari to the top of timing screens, and Red Bull Racing adding constant pressure, Mercedes-AMG Petronas certainly have a fight on their hands. In fact, they were only the seventh fastest team in testing over the eight days. Aside from this, there have also been several new additions for the 2018 F1™ season. So, with the prospect of multiple teams staking plausible title bids, here's our list of top 5 things to look out for:
1. The Halo Safety Device
Introduced in the wake of Jules Bianchi's incident at the 2014 Japanese Grand Prix, the halo has proved to be a controversial addition to the F1™ paddock, amongst both spectators and drivers alike. A titanium structure designed to prevent intrusions to the cockpit from larger objects; following 17 case studies of incidents conducted by the FIA, they concluded that 15 would have been reduced to neutral outcomes with the implementation of the halo device. So, like it or hate it, the benefits of the halo appear obvious and it's likely to become an integral part of F1™.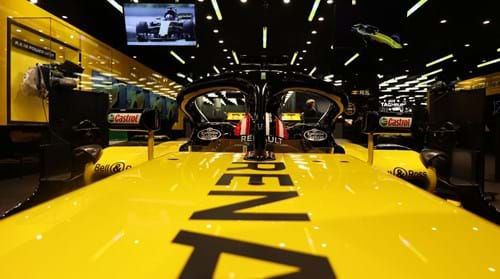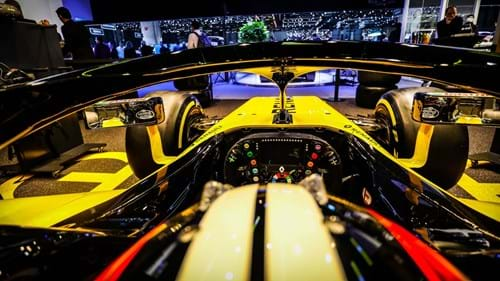 Image credit – Life in Pole Position - Taken at Geneva Motor Show 2018
2. New Drivers
Only two rookie drivers will take part in the 2018 F1™ season; Sergey Sirotkin completes the youngest driver pairing on the current grid at Williams, while Charles Leclerc joins Sauber. Both have a lot to prove as they join the F1™ paddock, but for very different reasons.
Sirotkin's appointment sparked controversy after being announced over F1-returnee Robert Kubica, who many hail as one of the sports unsung heroes. A look at the Russian's credentials will highlight that Williams may have made the right choice however. Signed as Sauber's test driver in 2014, he went on to be F2's highest-placed rookie in 2015. This caught the attention of many F1 teams, leading to subsequent tests with both Renault and Williams. He may surprise many when the lights go out in Melbourne.
Leclerc on the other hand has a substantial reputation to uphold. GP3 champion in 2016 and F2 champion in 2017, he is pinned by many as Ferrari's next rising star. A simple look at his highlights from 2017 en route to 7 wins demonstrates his class, but will this be evident in the new Alfa-Romeo backed Sauber? Only time will tell.
3. New Engine Suppliers For Toro Rosso and McLaren
Following a bleak few years at the back of the field with Honda, McLaren switches to Renault power for 2018. Meanwhile, the Red Bull Racing feeder team has switched in the opposite direction, looking to Honda for a new lease of life. Early indications from testing suggest McLaren aren't out of the doldrums yet. Despite Alonso setting the second fastest time of the test, the team still suffered many reliability issues.
Down the pitlane, Toro Rosso faired much better with the existing Honda engine, racking up the miles with both Gasly and Hartley at the wheel. As both teams fight their way to the top of the midfield pack, this is certainly a battle to keep an eye on.
4. New Races On The F1™ Calendar
2018 sees the return of two former Grand Prix; the French Grand Prix at Circuit Paul Ricard and the German Grand Prix at Hockenheim. Both steeped in F1 heritage, the circuits will prove a welcome addition for many fans. Many see these circuits as symbolic statuses of F1, and hold them in the same regard as Spa Francorchamps, Monza and Silverstone. Thankfully, Red Eye Events are official distributors for the Formula One Paddock Club™ and the Aston Martin Red Bull Racing Paddock Club™, enabling you to get closer to the action than ever before at races across the globe. Take a look at our list of events simply by clicking here. At the time of writing, ticket and hospitality packages for both France and Germany are not yet open. Please keep an eye on our website for announcements to be made on these races soon.
5. New Tyre Compounds
Described as "The best tyre Pirelli has ever produced" by reigning F1 Champion Lewis Hamilton following last year's end of season test at Abu Dhabi, the new Hypersoft tyre is set to leave other compounds its tracks. With the results of the Barcelona test now analysed, Pirelli has announced its estimations for time gaps between its compounds as follows:
Hypersoft to Ultrasoft: 0.8s
Ultrasoft to Supersoft: 0.6s
Supersoft to Soft: 0.4s
Soft to Medium: 0.8s
Set for its first usage at the Canadian Grand Prix, the Hypersoft tyre already looks to be one teams will have to learn to adapt to on-the-fly. With such a significant performance gap over the next compound, if this tyre proves durable we could easily see a number of lap records being shattered as the season progresses.
Image credit - Autosport | Image source: https://www.autosport.com/f1/news/134765/testing-roundup-vettel-leads-ferrari-onetwo
Which of F1's 2018 latest additions are you most looking forward too? Be sure to leave us a comment on our social channels with your favourite!
Words: Momentum Social
Images: Life in Pole Position