The Glitz And Glamour Of Formula One™ - How Red Eye Offer An Unforgettable Experience
11 May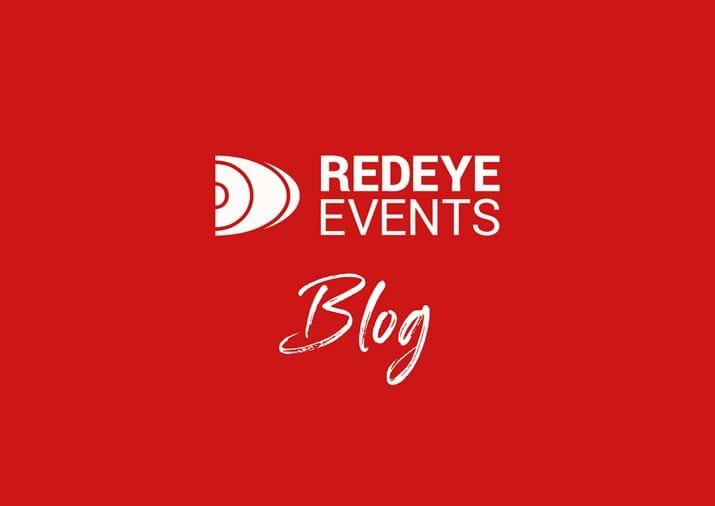 Since the dawn of time, glitz, glamour and celebrity have a played a vital part in sporting events across the globe; from gladiators battling to win the favour of Roman royalty, to ancient Egyptian chariot racing and medieval jousting between kings and men. However, none come close to the most dangerous and glamorous high-speed challenge found on four wheels. The trackside luxury of Formula One™ has been attracting the world's elite since its inaugural 1950's championship. In fact, Formula One™ is now synonymous with movie stars, fashion houses and unrivalled sporting sophistication, together with the highest level of VIP hospitality at its heart.
The Monaco Grand Prix
If you're looking for high-octane luxury, Monaco embraces it more than anywhere else. With a population of 35,000 and year-round sunshine, it's the second smallest country on the planet and already home to many of the world's elite. But the tight corners, narrow straights and French Riviera backdrop are just one part of the story.  During the Grand Prix, Monaco's population swells to 90,000 action-hungry fans, creating an almost tangible atmosphere. So naturally, Red Eye offers luxurious packages, including exclusive accommodation at Monaco's leading hotels along with unrivalled hospitality on our trackside terraces or on board our VIP harbourside super yacht, offering unbeatable views, gourmet cuisine and bottomless Champagne. In addition, Red Eye has a strong affiliation with the Formula One Paddock Club™ and Red Bull Paddock Club™; ensuring every Red Eye guest experiences all that Monaco has to offer.
"Ask any driver which race they'd like to win most, they will say Monaco, it's so special. You're so close to the people. I remember racing down there myself and a very pretty girl was standing there outside Ali Baba's and I blew her a kiss." - Stirling Moss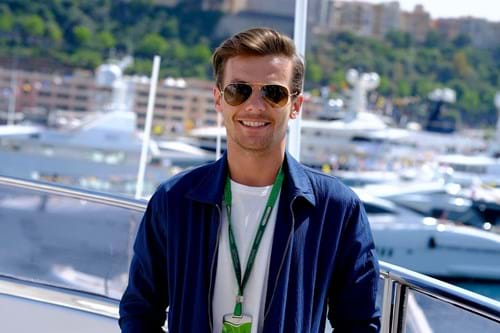 One Direction's Louis Tomlinson enjoying Harbour Club Yacht Hospitality at the 2016 Monaco Grand Prix
Harbour Club Abu Dhabi
While Monaco is the pinnacle of luxury, the Abu Dhabi Grand Prix offers a totally unique spectacle; The dramatic twilight season finale is unlike any race on the calendar. Red Eye guests gain a front row seat at the iconic 5* Yas Viceroy hotel, enjoying an exceptional three-corner view of the winding circuit from a large VIP terrace and air conditioned lounge. Furthermore, the event allows guests the opportunity to meet and enjoy Q&A sessions with Formula One's™ biggest personalities; alongside the opportunity to rub shoulders with celebrities such as Gordon Ramsey, Martha Stewart, Mumford and Sons, and network with key decision makers to create new business opportunities.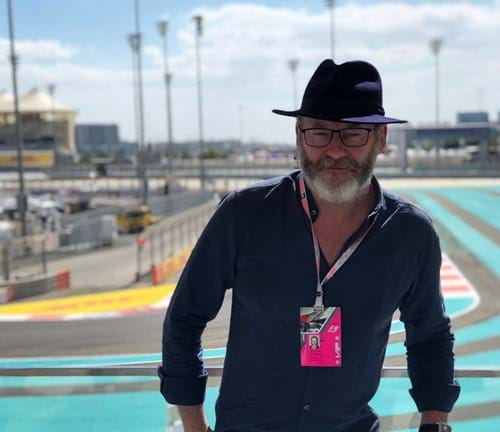 Game Of Thrones Actor Liam Cunningham Visiting Harbour Club Abu Dhabi
Closer To The Action In Singapore
When visiting the home of night racing, Red Eye Events gets you closer to the action than ever before. Whether it's enjoying the race from our superb vantage point in The Sky Suite; with a deluxe menu and open bar, or a four-course dinner and free-flowing Champagne in the air conditioned Formula One Paddock Club™; Red Eye guests enjoy a supreme combination of racing action, luxury hospitality and international music acts. The 'Jewel in the Formula One™ crown' has previously attracted performances by Calvin Harris, Pharrell Williams and Jay Z; so you can be sure that world-class entertainment is guaranteed.
With the Spanish Grand Prix in Barcelona this weekend, Red Eye already has a finger on the pulse and foot flat on the gas; making preparations for our guests and anticipating the action ahead. The question is, will Lewis Hamilton continue his winning form? Stay up to date with the results and our guest offerings on social media via Red Eye Events.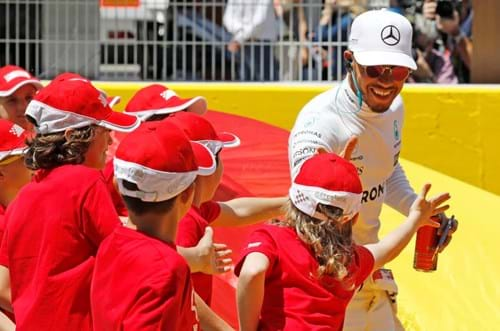 Lewis Hamilton at the Spanish Grand Prix 2017. Credit: Formula One Hospitality and Event Services Limited

Words by Alex Wood, Momentum Social