5 things we've learned from F1™ 2019 pre-season testing
04 Mar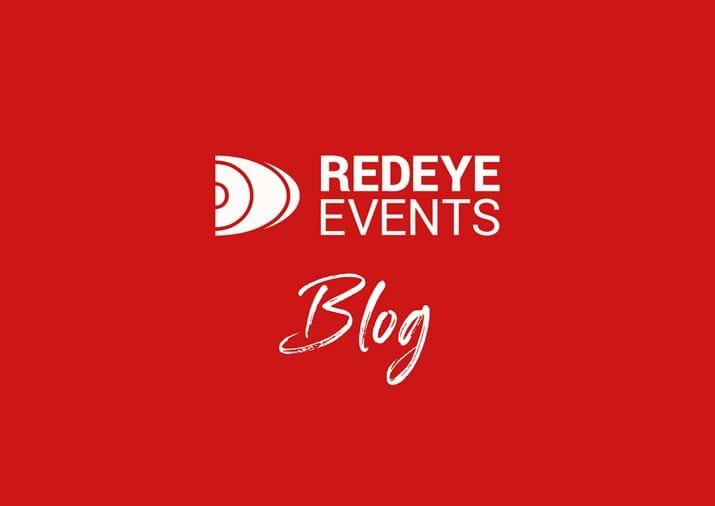 If pre-season testing is anything to go by, the 2019 Formula 1 season is set to be one of the most tightly fought battles up-and-down the grid in decades. Here's some of the burning questions we've been left to debate in the Red Eye Events office following Barcelona:
Will we see McLaren on the podium once again?
It seems the dastardly Fernando Alonso curse may have struck once again. With McLaren topping the times with both Lando Norris and Carlos Sainz at some point during pre-season testing, this could potentially be the second time a team has bounced back following the Spaniards departure (although it was announced this week he will remain as a test driver in his new ambassador role for 2019).
For many, this brings nostalgic joy seeing that iconic name topping timing screens for the first time in almost 5 years, but others have been quick to point out that this may not translate to outright pace in Melbourne; with both cars subsequently suffering issues after setting the fastest times of the day. Can the Woking team sort these troublesome issues out before the opening round and end their torrid podium drought? We don't have long to wait to find out…
Can Ferrari finally topple Mercedes?
One team seems completely rejuvenated over the winter break, and that team displays the prancing horse of Ferrari. With a complete management shake-up and new driver in the form of Charles Leclerc, the paddock have seen a dominant display in pre-season testing from the Maranello squad. With a new PR policy also hitting the track in Barcelona, Ferrrari have already stated that they will be prioritising Sebastian Vettel in the opening rounds of the 2019 season whilst Leclerc settles into the team. With signs that the SF90 is quick both in single lap and race run pace, could this finally be the year that Ferrari win in the hybrid era?
How can Williams recover from such a dismal start to the season?
At the other end of the grid unfortunately remains Williams. It seems a long time now since they were at the forefront of F1, in fact it's been 7 years since their last GP victory with Pastor Maldonaldo. With supplier issues curtailing their pre-season test programme and forcing them to miss the first two days of testing, it is not an ideal start to the season for Kubica and Russell. It was hoped as mentioned in our previous blog that new sponsors may help bring them back to former glory, but with Claire Williams already calling their 2019 performance "embarrassing", it could be a difficult start to the season for the British team.
Who will emerge victorious in the midfield battle?
Kevin Magnussen coined the phrase "Formula 1.5" last year to reference the midfield battle within the Formula 1 grid, which looks set to intensify dramatically as we head into the 2019 season.
So far McLaren, Toro Rosso and Renault have each set the fastest times on a single day in testing, while Alfa Romeo have also set fastest times mid-way through the sessions. With big updates clearly having taken place with many of the midfield teams over the winter, the fierce battle is set to get even closer as we head down under.
With Sport Pesa Racing Point F1 apparently still running an "updated 2018 car" it's unlikely that we'll see them challenging at the top of the midfield, while the newly backed Haas team have failed to set the timing screens alight so far.
How will the teams fair when they head to the Australian Grand Prix
But does pre-season testing even matter? As many have pointed out, most of the quickest times have been set on the softer C4 and C5 compound tyres, while frontrunners Mercedes have stuck to C3 and below for the majority of testing. While other teams have accused them of sandbagging, Valterri Bottas has already expressed concern with the handling of the AMG Petronas, stating that it is "on a knife edge".
As ever, reliability is set to be crucial in Australia, and teams will have to cope with the relentlessly fast pace as they hunt for success. One thing is for certain, we can expect plenty of drama heading into turn 1! So, we thought now would be a good time to state our favoured drivers for the 2019 Formula 1 season. These aren't necessarily who we think will win, but the driver and team we'll be rooting for this year.
Paige: "I'm going for Charles Leclerc in 2019. Reports within Ferrari are that he's quick and ready to challenge Vettel. It looks like Vettel will get the team's support but it'll be good to see Leclerc giving him a run for his money."
Nigel: "I'd like to see Ferrrari beating Mercedes this year as F1 is always better for having a strong Ferrari team. However, I'm going to go for our local team in Red Bull and think this will be the year Verstappen comes of age. If he cuts out the mistakes he will win some races in 2019."
Will: "I'm going for a rookie outsider in Lando Norris. He's unlikely to win a race but a podium for Mclaren would be great for F1. It'll be good to see a young British driver come in and establish himself rather than being a 1 season wonder so I'll go for him!"
Lucy: "I'm saying Max Verstappen. He's the most exciting driver and his fearlessness and overtaking skills terrify the rest of the field, which I like!"
Sally: "I agree with Paige and think Charles Leclerc will be a star of the future. Hopefully Ferrari will win the constructors and end Mercedes boring reign, with Leclerc contributing along the way!"
George: "I'm not sure how he'll get on with the new team but I'll stick with Daniel Ricciardo. It was a shock to see him go to Renault but it could turn out to be an inspired move. Either way he's the best overtaker in the field so I hope he has a good season."
Miki: "I would say Leclerc or Verstappen but as they are already taken I'll go for another young driver in George Russell. Williams aren't in a good place but I'm hoping we can see some improvement and Russell has shown in other formulas that he's definitely got talent, so it'll be interesting to see how he gets on!"
Anthony: "To be honest it's difficult to see past Hamilton. Love him or hate him you can't deny how good he is and I think he will be too strong again this year."
Do you agree with one of us, or are we missing something or someone? Let us know!
Words: Alex Wood (Momentum Social)