British GP 2022 Review: Battling Brits Do Us Proud In Silverstone Thriller
14 Jul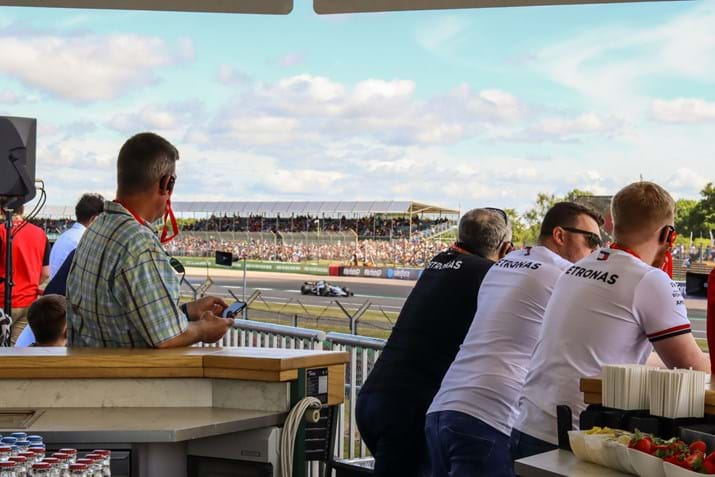 Over 142,000 Formula 1 fans were present on a sell-out Sunday for this year's British Grand Prix at Silverstone, and the home fans were treated to a truly spectacular weekend, ending with one of their home heroes gracing the podium.
The atmosphere was electric from the moment fans ventured to the famous 3.6-mile circuit earlier in the week, and that continued throughout the weekend with live music on stage, an intense & wet qualifying session and a truly exciting race that had its fair of thrills, spills.
The good old British weather did not disappoint in terms of its timing, as Saturday's qualifying session was a lottery in terms of the best tyres to use and when to be out on track for the optimal lap time. The honour of pole position went the way of Carlos Sainz Jr for the first time in his F1 career on what would be a landmark weekend for the Spaniard.
As stars such as Tom Cruise and Keanu Reeves arrived for the big events, race day looked like it would be a tougher job for Sainz as he and Ferrari team-mate Charles Leclerc's own intra-team squabbles brought the home favourites suddenly into the mix for their first win of the 2022 season. Leading the charge would be Lewis Hamilton, as the seven-time world champion put behind him a troublesome campaign to push for a first win of the year with a scintilating charge in a revitaised Mercedes.
Hamilton had a chance on fresher tyres thanks to a late safety car, but found himself embrolied in an exhilarating scrap for the podium positions behind the charging Sainz, who passed his team-mate for a first ever victory to cheers from the packed banks and grandstands. Second went to Sergio Perez ahead of Britain's Hamilton, who wowed the crowds with a double pass at the final corner on Perez and Leclerc that was greeted by a chorus of roars from the partisan onlookers.
Another British driver would unfortunately be out of luck as George Russell was involved in a frightening first corner accident that proved another huge talking point. The Mercedes driver was squeezed in a three-wide collision that sent his car into Zhou Guanyu's Alfa Romeo, inadvertadly tipping the Chinese driver into a barrell roll that he miraculously emerged from unscathed - further testament to the halo and strength of modern F1 cars.
 In a wonderful piece of sportsmanship, Russell was one of the first on the scene to check if his fellow competitor was unharmed in the accident, and remains the top Brit in the title fight in fifth place, ahead of Hamilton and Lando Norris after the latter also put in a sterling drive to drag his McLaren into sixth place in front of his home fans.
To experience a Grand Prix race in a uniquely up-close and special way, check out our range of F1 hospitality packages at Red Eye Events and book yourself a dream visit to one of the remaining races in what is proving to be a massively popular period for the series.