Red Eye Events Look Ahead to the 2023 F1 Season
09 Jan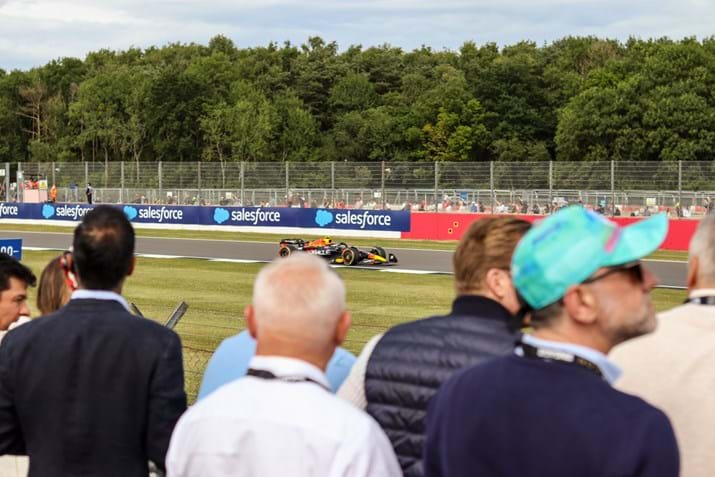 When Is Formula 1 Back?!
If like us you're suffering withdrawal symptoms from the lack of F1 in your life, you'll be pleased to know that it won't be long before the 2023 cars are launched, pre-season testing begins, and all the action is back on our screens!
The first Grand Prix will take place in Bahrain on the 5th March, but what changes will we see in 2023? As always there are a few things to look forward to with new drivers and new races – so let's take a look at what's in store for the new season of Formula 1.
When Are the 2023 F1 Cars Launched?
Every true F1 fan loves a new car launch. Excitement for the new season begins to grow from seeing the new design and livery - and of course these days it's all about the Social Media content, where each team competes to create the biggest exposure for their sponsors.
It looks like Alpha Tauri will be the first to launch on the 11th February, and they're laying down a marker by choosing New York as the location. Their teaser image is of a covered car on the Brooklyn Bridge, so obviously the marketing department have done their job and we can't wait to see what's coming!
Aston Martin and Ferrari are due to follow on the 13th & 14th of February respectively, with Alpine unveiling their new car on the 16th, but at the time of writing the other 6 teams are still yet to confirm their launch. Keep an eye on the socials though as the buzz begins to grow for the start of the season.
When and Where is Formula One pre-season testing this year?
There is only one pre-season test this year, running in Bahrain from the 23rd – 25th February -  the weekend before the first race to be held at the same circuit. There have been no huge rule changes for 2023, but there will be a few subtle differences – including the ride height, which will hopefully see an end to the dreaded porpoising that we saw in 2022.
The Return of Drive To Survive on Netflix
In another sign of the times it seems that many F1 fans (especially in the Red Eye Office) have a higher sense of anticipation about the new series of Drive To Survive than they do for the first Grand Prix in Bahrain. The hugely popular show has proved to be a massive success, particularly with promoting Formula One to the all-important American market.
Although no official date has been announced, the show is expected to air on Netflix in late February, just before the opening Bahrain GP. Even Max Verstappen has decided to join in this year, after previously boycotting the series. Could it be because he's now winning Championships – we're not sure, but let us know what you think!
Who are the new Drivers in F1?
2023 will see quite a shake up in the teams with multiple driver changes, so here goes our breakdown…. Oscar Piastri will replace Daniel Ricciardo at Mclaren, although the popular Australian will remain in the Paddock as Red Bull's reserve driver. Logan Sargeant joins Williams, and Mick Schumacher has been outed from Haas in favour of the returning Nico Hulkenburg. Alpha Tauri welcome Nyck de Vries with Pierre Gasly making way to create an all French Alpine team alongside Esteban Ocon. Seb Vettel has of course retired, with fellow veteran Fernando Alonso moving into his seat at Aston Martin. We think that's covered everything, although at the time of writing both Williams and Alfa Romeo are yet to announce a new team principal.
New Grand Prix Destination for 2023
There were set to be a record 24 races in the upcoming season, although the cancellation of the Chinese Grand Prix has since reduced the number to 23, with a replacement race yet to be announced.
The big news in terms of this year's calendar though is undoubtedly the maiden Las Vegas Grand Prix in November. We can't remember there being more excitement about a race than we've already seen for Las Vegas – with many of the hospitality packages being sold out before Christmas. We are however planning our own event in Vegas so watch this space and get ready for an announcement soon!
So that's our preview for the 2023 Formula One Season. We can't wait for the action to kick off in Bahrain, and remember – we are official hospitality providers for every race in the calendar, so please feel free to contact us and let us help create the perfect F1 package for you!