Red Eye Take Part in St Tropez - Monaco Charity Bike Ride
26 Apr
Motorsport, Formula 1, Cycling, Charity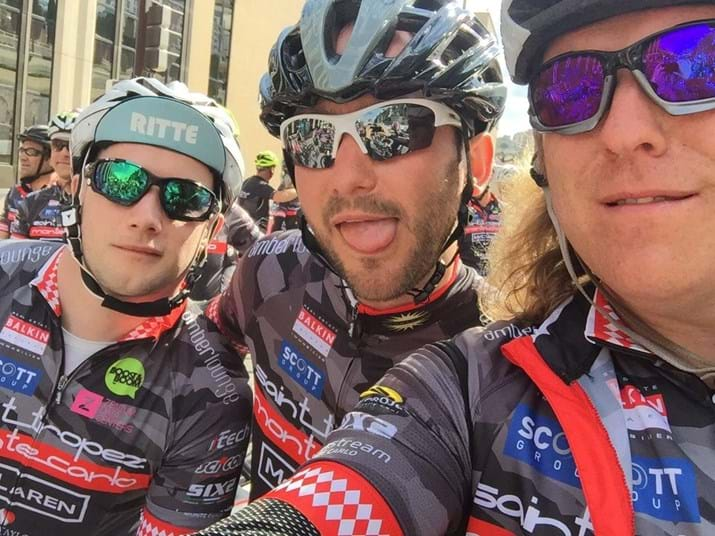 Once a year in April over 100 riders of all abilities take part in the annual St Tropez - Monaco charity bike ride.
The C.O.C.C (Champagne & Oyster Cycling Club) members take part in this well organised event, to raise money for the Princess Charlene of Monaco Foundation. The Foundation was set up to help in the development and growth of the awareness program on water safety, and the risks of drowning, and to help children learn how to swim.
After months of (fairly) hard training Nigel and Will from Red Eye set off to St Tropez last Friday to prepare for the 100 mile ride. Following a 3 hour train and bus ride from Nice airport Will, along with Red Eye friend Tom, arrived in St Tropez to meet Nigel, who had enjoyed a better class of arrival.
A couple of days of R&R followed before the ride commenced at 8am on Sunday morning. There were some familiar faces in the field of riders this year. Current Formula One™ star Daniel Ricciardo was taking part, along with other legends of F1™ and C.O.C.C regulars Eddie Jordan & Mika Hakkinen.
After 5 hours in the saddle (with a few refreshment stops) the riders arrived at Stars 'N' Bars in Monaco to all reflect on another successful year. The weather turned out to be great, despite threats of thunder storms, and more importantly a huge amount of money was raised for the Foundation. Red Eye raised over £1,500 so thank you to all of our sponsors!