Red Eye's 2020 F1 Season Preview
06 Feb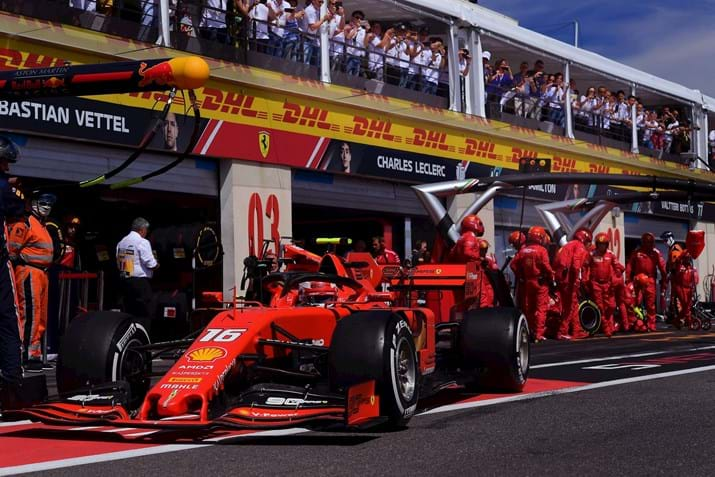 (Image © Formula One Hospitality and Event Services Limited.)
If last season taught us anything, it's that the youngsters will be fine! Multiple-race winners Charles Leclerc and Max Verstappen delivered some heart-stopping battles, with the pair looking to nurture their rivalry in 2020. They'll do this amongst a sensational line-up of talent, with the new season seeing many changes to the sport. So, let's take a look at what's in store with our 2020 F1 preview.
2020 Predictions
It's difficult to predict exactly what's going to happen. But we can use what we know of 2019's season to shine light on the possibilities. We know the youngsters will go at it, we also know experienced drivers have points to prove. Lewis Hamilton gets better year-on-year; his records in 2019 demonstrate his continued champion spirit. The Brit shows zero signs of slowing up anytime soon, and it's almost ignorant to think he won't do his upmost to out-do last season's triumphs. He's inching closer to Michael Schumacher's record, so he'll continue to set the standard as he races towards his seventh Drivers' Championship.
On the other hand, we noted Ferrari's inter-team rivalry last year, so it's fair to say the team has a tough job on their hands this season. They'll have to do their best to stop things boiling over, as Leclerc and Sebastian Vettel had tonnes of run-ins in 2019. Both drivers are relentlessly battling for dominance, with Leclerc viciously searching for Ferrari's alpha title. It will be interesting to see how the team fairs, as both drivers have lots to prove, with both Mercedes and Red Bull's teams having settled pairings.
Driver line-ups & rule changes
2020 sees a sensational line-up of talent. Here we'll outline the new grid, with all the drivers/teams lining up next season:
Mercedes – Lewis Hamilton & Valteri Bottas
Ferrari – Sebastian Vettel & Charles Leclerc
Red Bull – Alex Albon & Max Verstappen
McLaren – Lando Norris & Carlos Sainz
Renault – Daniel Ricciardo & Esteben Ocon
Toro Rosso – Pierre Gasly & Daniil Kvyat
Racing Point – Sergio Perez & Lance Stroll
Alfa Romeo – Kimi Raikkonen & Antonio Giovinazzi
Haas – Romain Grosjean & Kevin Magnussen
Williams – George Russell & Nicholas Latifi
Additionally, there are a few important changes coming that we'd like to highlight. We won't bore you with too many details, but the key here is evolution, not revolution. That's coming in 2021 with the major rule changes. However, the chequered flag is coming back in 2020 as the official race-ender, as technology mucked up some result counting last year. They'll also be less testing, with pre-season testing reduced from eight to six days, in addition to mid-season tests removed completely. Moreover, there will be less electronic meddling in the starts giving drivers more control, directly controlling at least 90% engine torque to get the best start possible.
A season like no other with Red Eye Events
Red Eye will be at the forefront of 2020's Formula One action with VIP hospitality. As official Formula One Paddock Club™ Distributors we can provide unrivalled access at every Grand Prix on the global calendar. If the preview is anything to go by, we'll experience a season that's truly unique in its unpredictability. The younger crop of drivers looking to prove a point, against the experienced elites determined to better their records is sure to be a fight for the ages. It will generate a thrilling force of racing entertainment we've yet to encounter. So, why not enjoy this with our luxury hospitality packages, helping put you in pole position to experience the thrills and spills of the 2020 Formula 1 World Championship.