The Top 10 most dramatic Formula 1 races in History
10 May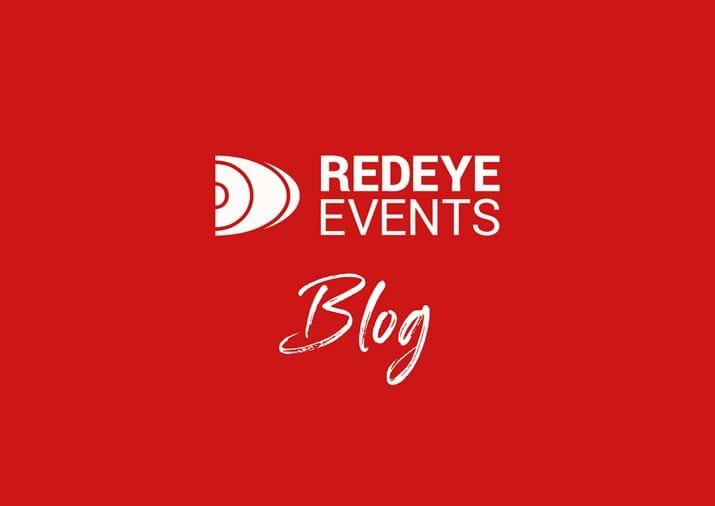 One of the incredible features about Formula 1 is that no matter how dominant a particular team can be in any given era, fate can often conspire to mix up the standings and cause unexpected drama during a Grand Prix.
As we head to the Circuit De Catalunya this weekend for the Spanish Grand Prix, at which Lewis Hamilton and Nico Rosberg famously took each other out in a dark day for the Silver Arrows garage 3 years ago, we thought we'd take a look back at some of F1's most dramatic races.
10: 2005 Japanese Grand Prix
Nothing beats leaving it to the last lap to take victory in a Grand Prix. But true to form that's exactly what the Iceman, Kimi Raikkonen did back in 2005 at Suzuka. Lining up 17th on the grid in his McLaren-Mercedes, he wasn't on any strategist's radar as a threat at the mid-point of the race. Especially given the fact that Renault's Giancarlo Fisichella had amassed a 20 second lead out in front.
That didn't stop Kimi though, who calmly climbed his way up the order until a breath-taking final lap, overtaking Fisichella around the outside into the first corner to claim arguably his greatest victory of his career.
9: 1988 Monaco Grand Prix
Ayrton Senna's infamous rivalry with Alain Prost would shape his Formula 1 career. As Prost has since described "he didn't want to beat me, metaphorically he wanted to destroy me – that was his motivation from the first day". This relationship would inevitably come to boil in 1989 (more on that below), but it had already reached breaking point by the 1988 Monaco Grand Prix.
Ayrton Senna was putting in a masterclass, leading the race by almost a minute over his rival. But that wasn't enough. Looking to show his dominance he pushed to hard, and it cost him. The Brazilian crashed of his own accord and allowed Prost to easily take the championship points. It was such a low point for Senna that he disappeared to his room without speaking to a single person. Leaving audiences around the world shocked at what they had just witnessed.
8: 2017 Azerbaijan Grand Prix
The 2017 Azerbaijan Grand Prix cemented the new venue as a firm fan favourite thanks to nail-biting drama from start to finish. It all started immediately from lights out, with a costly tangle between Bottas and Raikkonen on the opening lap that left both Finn's trailing in the midfield. Max Verstappen's woe's continued at Red Bull Racing after yet another Renault engine failure; which lead to one of the most controversial safety car periods in F1 history.
As Hamilton led Vettel behind the safety car, the Silver Arrows car slowed unexpectedly, leading to Vettel's Ferrari losing part of its front wing. In the red mist that ensued, Vettel pulled alongside and slammed into Hamilton to vent his frustration, subsequently handing the German a time penalty.
The drama did not stop there though, a clash between the Force India pair on the restart led to a lengthy red-flag to clear debris. As the race got underway again, Hamilton's headrest came loose, causing an unwanted pitstop to ensure it was safely fastened. This allowed the Red Bull of Daniel Ricciardo to take his 6th win in Formula 1, with the Williams of Lance Stroll taking his maiden F1 podium as well.
7: 1976 Japanese Grand Prix
Famously depicted in Ron Howard's "Rush", the 1976 Japanese Grand Prix at Fuji was the climax of one of Formula 1's greatest seasons ever. Niki Lauda and James Hunt duelled for the entire season, chipping away at each other's advantages by any means necessary. But following Lauda's near fatal crash at Nurburgring, the torrential rain that greeted them at Fuji was just one risk too many. The Austrian pulled out of the race claiming the conditions weren't driveable, giving Hunt the Drivers' Championship by just a single point.
6: 1982 Monaco Grand Prix
Our second Monaco Grand Prix on our list, this was the race that no one wanted to win. With just three laps to go, Prost crashed from the lead of the race as rain started to fall. Through came Ricardo Patrese, only for him to spin and stall. With just two laps to go, Didier Pironi and Andrea De Cesaris inherited the lead, only for the former to stop due to rain-soaked electrics and the latter to come to a grinding halt on the final lap of the race. To everyone's amazement, Patrese came past after managing to bump-start his stalled Brabham to claim his first every race win.
5: 1998 Belgian Grand Prix
Spa Francorchamps is a motorsport icon. The famous circuit has led to some incredible Grand Prix, but none more so than in 1998. Treacherously wet conditions caused mayhem at the start, with the McLaren of David Coulthard spinning and causing a multi-car pile up that eliminated almost the entire field.
Thankfully this was during the era of spare cars, so the field lined up for a restart as the rain continued. Early casualties saw Hakkinen and Irvine succumb to the conditions, but the major drama came as Michael Schumacher lapped David Coulthard. Unsighted in the spray, Schumacher plowed into the back of the McLaren, ripping off his front wheel and causing both to retire. Much to the joy of team boss Eddie Jordan, who watched his drivers come home to a historic maiden 1-2 finish.
4: 2008 Brazilian Grand Prix
Lewis Hamilton's pace has been apparent in Formula 1 since his debut with McLaren. After missing out on the championship in his rookie year, Hamilton clinched the 2008 title in dramatic style at Sao Paulo. With title rival Massa out in front, the Brazilian took the chequered flag – and the title – in front of his home crowd to sensational applause from the crowd. Only to be distraught seconds later as on the last corner Hamilton passed Timo Glock to gain the necessary points to claim the title, leading to celebrations in the McLaren garage, and despair for the Tifosi.
3: 1994 Australian Grand Prix
Our contender for the most dramatic and controversial race on this list, the 1994 Australian Grand Prix seemed a fitting end to a controversial season. With Schumacher being excluded from previous rounds and seeing his championship lead eroded, only the Williams of Damon Hill could defeat him as they headed down under. Schumacher had the advantage out in front in the early stage of the race, but a momentary lapse of concentration was all the Hill needed to mount a challenge. Pulling up alongside, the two tangled, leaving Schumacher in the wall and Hill limping back to the pits.
All Hill needed to do was finish in the points to claim his first title, but bent suspension put an end to that. Schumacher claimed his first title standing behind the catch-fence, thanks to a move many still debate to this day.
2: 2011 Canadian Grand Prix
A race that also featured in our greatest ever comeback's blog, the 2011 Canadian Grand Prix is undeniably Jenson Button's greatest F1 victory. The 2009 Champion proved his skills in wet conditions, as two crashes, a puncture and a stop/go penalty couldn't prevent him from taking the lead on the final lap of the race. Our words couldn't do it justice, so just watch: https://www.youtube.com/watch?v=h1cXCWzBQh8
1: Prost Vs. Senna – Japanese Grand Prix's 1988/1989/1990
OK, so we may be cheating slightly here, but Suzuka proved to be a crucial circuit on three occasions in their intense rivalry. 1988 saw Ayrton Senna take his first F1 title in style; after a disastrous start the Brazilian scythed his way through the field from 14th to take victory away from Prost, clinching the title 8 wins to 7.
A year later, the racing was not so amicable. A lunge by Senna into the final chicane ended in disaster as Prost turned in and took the pair seemingly out of the race. Knowing that this gave Prost the title, Senna urged marshalls to start his car again and he fired away up the escape road up after the remaining drivers. Despite pitting for a new nose cone, miraculously he fought back to take victory. But while Senna was fighting out on track, Prost was fighting in the officials office, claiming that Senna had cut a section of the track. His appeal was granted and Senna was subsequently disqualified. The decision almost led to Senna walking away from Formula 1 altogether, but thankfully it only led to the separation of the pair as Prost left for Ferrari. See highlights here.
12 months on, fans watched eagerly as once again the title battle had gone down to the wire between the pair, but this time it was Senna who had the championship lead. It did not take long for fans to be treated to the drama either, on the first corner of the race, the pair drove into each other and speared off into the gravel. A fitting end to a trilogy of dramatic grand prix that the duo would share at this exceptional circuit.
Do you agree with our list? Let us know your thoughts on the most dramatic grand prix in the comments!
Alex Wood | Momentum Social