Racing into the future: How Formula 1™ continues to revolutionise the automotive industry
18 Apr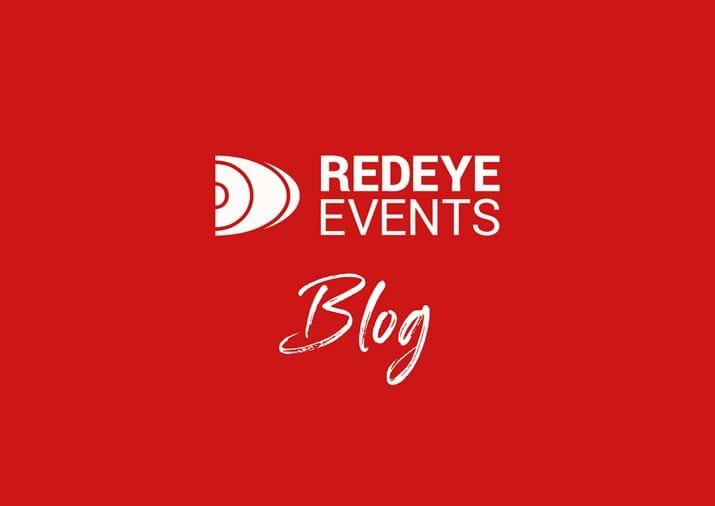 A significant milestone was reached last weekend in China; Formula 1 held its 1,000th Grand Prix, 69 years after the inaugural Grand Prix at Silverstone in 1950. While the sport has amassed a truly global audience; with 1.5bn people watching the first 15 races of 2018. People have started to question whether F1™ can continue to change with the times amongst increased pressure to move away from traditional combustion engines and head towards electric technology.
But what many forget is that historically, Formula 1™ does not react to global influences - it is the pioneer and innovating force that drives positive change through new technologies. Most technologies in our everyday road cars have derived in some form from F1™ innovations, so to celebrate the sport reaching such an incredible milestone, we thought we would look back at some of it's great accomplishments; and take a look at what is still to come.
The significance of downforce; the revolutionary ground effect
10 years after Lotus pioneered the first monocoque chassis in F1™, the team went on to discover the significant impact of downforce on a racing car with its Lotus 79. Realising that airflow could be manipulated, they constructed a chassis to maximise airflow being pulled into the ground as their car drove across it. This essentially sucked the car into the track and allowed for much higher cornering speeds.
Although the technology was outlawed in the 1980's following several accidents, the fundamental principles of the affect are seen throughout the automotive industry to this day, with cars designed to minimise drag and to ensure the car is planted to the road in all driving conditions.
Paddle-shift gearboxes
Another technology that has derived from Formula 1™ is the implementation of paddle-shift gearboxes. First introduced by Ferrari in 1989, the technology quickly spread throughout the paddock with teams shifting (excuse the pun) away from a traditional 6-speed gearbox. Originally designed to ensure that drivers retained control at high-speed due to not having to take their hands off the steering wheel; such gearboxes have become commonplace in many automatic cars on the roads today.
Active/adaptive suspension
The second piece of technology that has been banned since its discovery in F1™ due to the significant advantage it offers; active suspension helped Williams to a dominant reign in Formula 1™ in the early 1990's. With Nigel Mansell and Alain Prost both claiming World Drivers Titles as a result of the innovative technology, the suspension would adjust itself mid-corner to always provide maximum grip through corners.
Banned for the 1994 season over concerns it would make cars too fast for drivers to handle, the technology has since been refined and can often be found on many of the world's most popular sports cars.
The Hybrid era
Hybrid technology has been in F1™ for a decade now. With the sport realising early on the changing global landscape, it convened with top manufacturers to ensure a sustainable future, not only for the sport but the automotive industry as a whole.
With initial changes first introduced in 2009, the first major development was the Kinetic Energy Recovery System (KERS), which Paddy Lowe cites as a key factor for automotive brands such as Tesla to achieve their success:
"If you look at lithium ion batteries, when we did KERS for 2009, when we started that in 2007 there was no way it was going to be an electrical solution. It wasn't even in the game. It was going to be flywheel.
"The thing was power density at the time, that was the limit, not energy from the battery. And we delivered power density 100 times what had been expected. And that's, in my view, the reason why nowadays we have Teslas. These cars that are out on the road need power density from the battery and that came from Formula 1."
In 2014 the sport then went further with the introduction of hybrid engines, with improved synergies between race and road technology that would lead to a dominant era for Mercedes-Benz in the sport that does not seem to be slowing down anytime soon.
But what is next for Formula 1™?
Speaking at this weekends Chinese Grand Prix, Formula 1's Managing Director Ross Brawn highlighted how Liberty Media's long term plans for the sport would continue to evolve:
"We want to make Formula 1™ ever more spectacular, with more unpredictable racing and endow it with sustainability, both financially and ecologically. All of us who love this sport know that the world is changing fast and we want the next generation of Formula 1™ to keep pace with these changes."
In the race to innovate the next crucial technology to create an edge in the automotive market, manufacturers have an increased interest in Formula 1's R&D as they seek a competitive edge.
Manufacturers such as Ferrari, Mercedes-Benz and Renault each use their Formula 1™ teams to drive their advances; with Mercedes utilising a cross-pollination scheme to allow engineers from their road car divisions to learn about the latest improvements to the F1™ team.
Other teams such as Williams have also strengthened the link between road and race technology through the development of 'Williams Advanced Engineering' to help feed F1™ technology to brands such as Jaguar and Nissan Nismo who are not directly involved in Formula 1™.
With the next generation of Formula 1 car already in development, and McLaren going one step further to demonstrating its vision for how the sport will look in 2050, one thing is for certain. Formula 1 is not falling behind the times in the race to innovate. It is still spearheading the charge to help us build a sustainable future, driving change as it has done for nearly 70 years.
Alex Wood - Momentum Social