Momentum Social & Red Eye Events at the 77th Monaco Grand Prix
04 Jun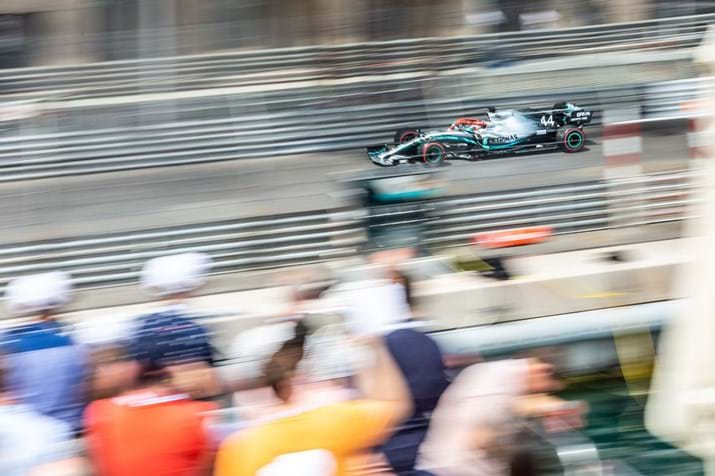 Glasses gilded with gold fleck champagne, ladies in flowing silk summer dresses and gentlemen dressed to the nines in linen and fine cotton shirts. The 2019 Monaco Grand Prix proved once again why it is one of the most sought-after races, not just in Formula One, but on the entire planet. With high-rollers flying in from across the globe to witness the fastest race on four wheels.
To mark the 90th anniversary of this unique event (although it was only the 77th running of the Grand Prix), Red Eye Events invited Momentum Social influencers Jake Cawthorne (@theDebonair) and Alex Wood (@alex.wood) to experience the spectacle first hand.
The Riviera was once again rife with the finest Michelin star food and drink, courtesy of Tom Kerridge, on the Red Eye Events chicane-birthed boat. Rolex-laden wrists carried the finest canapés, cocktails and champagne; while eyes eager for action, stared through designer sunglasses from their unrivalled vantage point atop ultra-luxurious marina-side yachts. Red Eye Events clientele celebrated alongside famous faces such as five-time world champion and eventual Monaco victor, Lewis Hamilton at the official Monster Energy party, among other high-class functions across the weekend. Once again, proving why Monaco is the jewel in not just the motorsport triple, but also the Red Eye Events crown.
From the yacht's berth just after the Nouvelle chicane, the Momentum team, along with other VIP guests, were treated to spectacular views from the iconic tunnel all the way through to Tabac. With engine noises reverberating off the many balcony-clad apartments, guests almost enter sensory overload. With magnificent sights wherever they look, gorgeous V6 hybrid engines creating a magnificent symphony and the finest food in Monaco always to hand.
The race itself was as breathtaking as the yacht. Following the saddening death of F1 legend, Niki Lauda, there was a moving tribute before the race. Whilst Monegasque Charles Leclerc had a weekend to forget in front of his home crowd, reigning champion Lewis Hamilton kept tensions high after his team fitted medium compound tyres, while his nearest rivals all fitted the harder compound. Cue 68 laps of nail-biting action, as Hamilton pleaded with his crew to allow him to pit. With Red Bull Racing's Max Verstappen and Ferrari's Sebastian Vettel following in close pursuit; this created a climactic situation as the pair hunted down Hamilton's Mercedes. The Brit held on though to claim his third victory around the principality, sending the streets of Monaco into sensational applause.
"Having followed F1 since I could barely walk, Monaco has always been at the top of my motorsport bucket list. To be this close to the action is any petrolheads dream. If you're going to do Monaco justice, you have to go with Red Eye Events" – Alex Wood.
"After years of attending and writing about VIP events, I can safely say the Monaco GP with Red Eye Events was on a level of glamorous I've never experienced before, utterly outstanding." – Jake S. Cawthorne.
For more details on how you van attend the 2020 Monaco Grand Prix please contact us today, or look on our website here.