Missed the Miami GP? Fear Not, as Formula 1 Heads To Austin Too!
29 Sep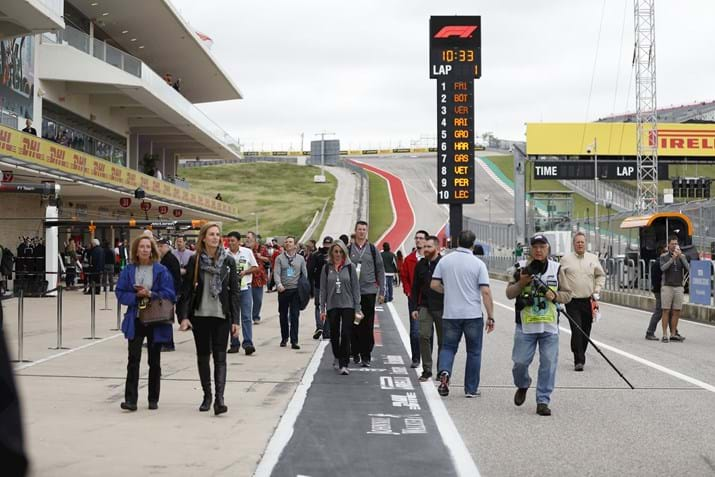 Image ©️ Formula One Hospitality and Event Services Limited.
Has F1 now broken America?
You could say that Formula One has eventually broken America. The success of the Miami Grand Prix showed that the marketing initiatives undertaken by Liberty Media since their takeover of the sport, have been a huge success. Formula One is holding two races in the US for the first time since 1984, with Miami and the US GP in Austin. Next year will see the addition of the heavily anticipate Las Vegas Grand Prix to the ever expanding calendar.
The sport's owners, Liberty Media who took over F1 in 2017, have made no secret of their ambition to build F1's profile in the US and the Netflix series Drive to Survive has been vital in aiding this growth. American broadcaster ESPN reported that viewing figures for the opening Grand Prix of this season were up by 400,000 in comparison to the previous year, and the increase has been particularly seen in the younger, Netflix generation.
But your chance to live the American F1 dream isn't over for 2022 yet - there's still a trip to Austin Texas to come, and Red Eye Events are on hand to deliver the best VIP trips available.
We have been providing hospitality and accommodation at the Formula 1 in Austin since the first race in 2012, so get in touch with us to day to help build a fully tailored USA Grand Prix package.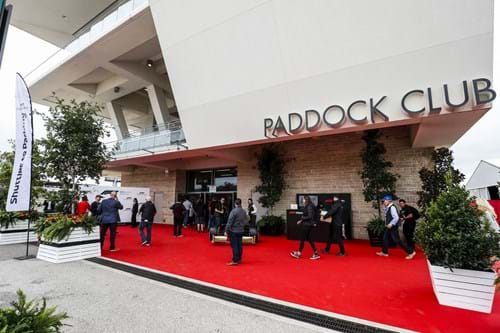 A History of the F1 USA Grand Prix
A visit to the Circuit Of The Americas in Austin, Texas, has been a regular fixture on the F1 calendar since an exciting debut back in 2012, and this year will be the 10th occasion of the now mainstay race as the USA gets the glory of having the only double visit for a country this season.
The maiden race back in 2012 featured two great champions of F1 battling it out for victory that day, with a then one-time world champion Lewis Hamilton relentlessly chasing down Sebastien Vettel's Red Bull to snatch a late win in what would be his final one for the McLaren team before departing for Mercedes.
How Do I Get To the Grand Prix USA?
From the UK it's now a lot easier to get to Austin than it was in 2012, with British Airways operating a direct flight to Bergstrom airport (roughly 30 minutes from downtown Austin). There is also the option to fly to Dallas (3 hours) or San Antonio (1 hour) if flights are too expensive.
Of course, with any American trip there is also the popular option of a stopover – perhaps head to New York for a few days, with Southwest Airlines offering relatively cheap connecting flights to Austin at around 4 hours.
From Downtown Austin the Circuit is only 15 miles but be warned – the traffic is terrible, and this short journey can take up to 2 hours by car. However, for 2022 COTA have announced that they have taken action to improve this and there are alternatives – such as shuttle buses using dedicated bus lanes.
What are the best Austin Grand Prix Hotels?
When it comes to accommodation at the American Grand Prix, there are plenty of hotels to choose from in the downtown Austin area. Of course, there is always the option to book an Airbnb, with houses and apartments available, but we feel the best way to immerse yourself in the F1 atmosphere is definitely by staying downtown. We've highlighted 2 luxury hotels and 2 others that are slightly more budget friendly:
For further details on accommodation during the Austin Grand Prix please contact us and we will endeavor to secure you the best deal.
What is the best F1 experience package in Austin?
In terms of hospitality at the Circuit Of The Americas there are plenty of good options. The premier package that we recommend would be Formula One Paddock Club, which includes high-end hospitality, superb views of the start/finish straight and extras such as a pit-lane walk and track tour. For more details on what's included please see our website or contact a member of staff today.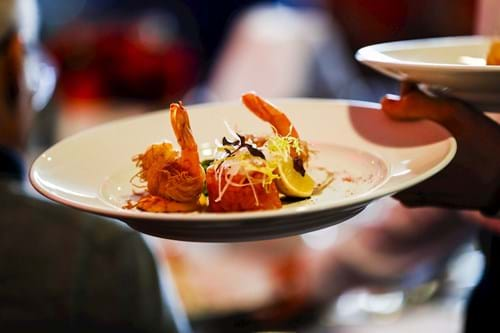 What Else does Austin have to offer an F1 fan?
As a city Austin is one of the most vibrant places in the USA, with plenty of attractions outside of the F1. Austin is famous for live music and 6th Street is the place to head to if this is your thing. 6th Street is lined with busy bars and during the Grand Prix weekend Pete's Bar is a favourite amongst those travelling with the F1 paddock.
Aside from live music Austin still has plenty to offer. There are plenty of cycling and hiking trails and take your pick from the dozens of Tacos and BBQ restaurants; or catch a Texas Longhorns football game for a truly American experience.
How much does an Austin F1 trip cost?
A trip from the UK to the USA Grand Prix in Austin isn't the cheapest destination when it comes to an F1 weekend, but it's fair to say that it is definitely one of the best and should be on the bucket list of every Formula One fan. Like anywhere you can tailor your trip depending on your budget and as experts we will be more than happy to help you with this. We have allocations at every level of accommodation and race viewing so we can ensure that you are receiving the best deal possible.
So pack your best cowboy hat and boots, and book your Austin F1 experience today in time for the big race in October with Red Eye Events.