A British Summer of Sport - The VIP Treatment With Red Eye Events
13 Jun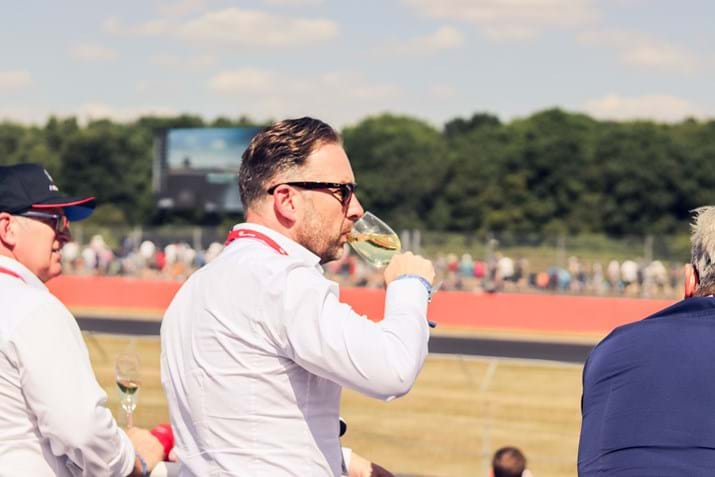 As the summer begins to unravel, and we all pray for the weather to finally get better, Red Eye Events host a variety of VIP hospitality packages that are set to make this July your most memorable yet.
Motorsport's Ultimate Summer Garden Party!
Held in the stunning estate surrounding Goodwood House, the Goodwood Festival of Speed is an unmissable celebration of everything motorsport. Experience cars and bikes grace the much-renowned Hillclimb track and get so close to the action you can almost taste the petrol!
The Festival offers unrivalled access to limited edition motors, celebrities and sporting champions. And with Red Eye Events, we put you in control of your experience! Our event packages include the Library Lawn Garden Party; the perfect blend of serene afternoon tea mixed with the drama of trackside Hillclimb action!
If speed is what you're after then the Trackside Pavilion package could be for you; giving you access to a trackside balcony by 'Crossroads Corner' where cars build up the speed to blast by Goodwood House. This is the perfect place to entertain clients, teams and guests with a variety of food and drink served to personalise your experience.
If exclusivity is what you need, then our famous Startline Club offers you just that. Set where all the action begins, the club offers secluded access to the grid grandstand; offering a unique atmosphere. Within the club are an array of street food style catering outlets as well a private bar, providing everything you need, all in one place!
Henley Royal Regatta
Henley Regatta is undoubtedly a highlight of the British summer. Running for five days in early July, this event combines a sporting spectacle with an awe-inspiring atmosphere. The quintessential British event attracts many thousands of guests and there's never a dull moment. Through our extensive network and partnerships Red Eye Events can offer VIP hospitality packages to meet everyone's needs, chat to us to find the perfect one for.
The Home of British Motorsport
The Northamptonshire-based circuit hosted the first ever round of the Formula One in 1950 and has been a mainstay in the calendar since. Around 150,000 fans flock from every corner to witness the jaw-dropping experience from the world's most premier motor events. In 2019 we have some excellent hospitality packages available, in what could be the last ever Grand Prix at Silverstone.
Experience VIP hospitality at Silverstone Live, offering a complimentary bar with breathtaking views of six corners; Maggotts, Becketts, Farm Curve, Village, The Loop and Aintree. With guest speakers, cocktail bars and an all-day chef's table this package is perfect for groups big or small.
For a combination of prime access, exquisite cuisine and breath-taking views choose the F1 Paddock Club. Stay on top of the action, overlooking the pitlane with brilliant views of the start/finish line.
Alternatively, you can rub shoulders with F1 personnel with a weekend at Aston Martin Red Bull Racing Paddock Club™. You'll get a never-before-seen insider view of how the team prepares, as well as access to a luxury suite to enjoy the racing action, as well as team strategies from Verstappen, Gasly and other senior team personnel.
No matter what sporting event's you're looking for this summer, Red Eye Events remains the destination of choice!