The dream is over; the defining moments of Vettel's Ferrari career, and who is likely to be his successor?
13 May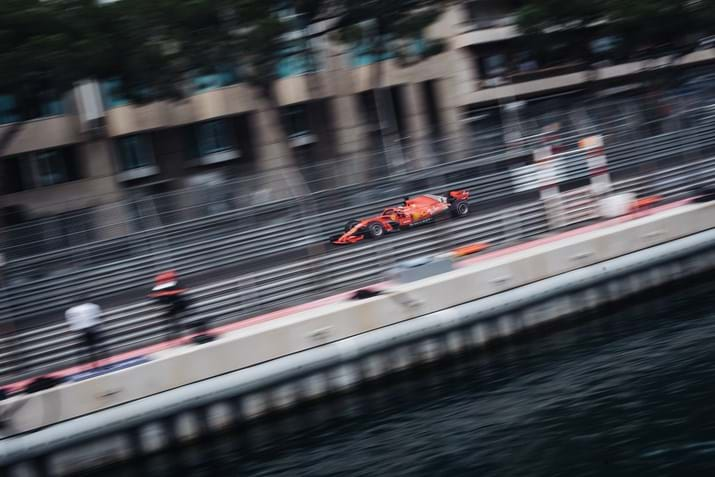 The world of F1 was shaken this week as news of Sebastian Vettel and Scuderia Ferrari's joint decision to part ways at the end of the 2020 F1 season sent shockwaves through the paddock. Re-igniting talks of who will fill his vacant seat, there's already a lot of speculation as to who the main contenders will be, and who can be ruled out instantly.
But before we delve into that, let's look closer into the defining moments of Vettel's career in red, and see what ultimately led to their decision to call time on their partnership.
2015-2017 – The start of a new era?
After a troubled season at Red Bull Racing, Vettel made the move to the Scuderia for the 2015 season. Ferrari themselves had suffered a troubled start to the hybrid era, but things looked positive with Sebastian claiming his first win in over a year in just the second race of the season. Taking a further two wins and 13 podiums in total, he would finish the season in third behind the Mercedes-AMG pair, declaring the season 'a miracle' and optimistic that they would continue to close the gap.
2016 proved a step backwards however, with a winless drought plagued by reliability issues, and Sebastian being caught up in on-track incidents with Kvyat and Verstappen.
2017 is the Championship year that got away for the Vettel-Ferrari pair. In the opening 6 races of the season, Vettel would not finish lower than second as he mounted a formidable title challenge against Lewis Hamilton. Signing a three-year extension to the end of 2020, things looked positive for the German, but a late spell of Mercedes dominance, reliability issues and unnecessary crashes – such as Singapore – resulted in Vettel's campaign coming unstuck in the final few races.
2018 – The fight for 5; breaking point
Tipped to be one of the biggest battles in Formula 1 history, the 2018 season was set for a titanic battle between Hamilton and Vettel to see who would be first to claim a fifth World Drivers Championship. Despite a similar strong start to the season, Vettel's chances of a fifth world title would soon slip away though with some seemingly uncharacteristic errors. He would crash out of the German Grand Prix in front of home fans unaided in damp conditions. Similarly, in Japan, Vettel would spin trying to get past Verstappen. It was a low point for the German, his rival had seemingly found his way into his head, meaning he could not produce the performances he, Ferrari, or the Tifosi were expecting.
2019: The emergence of a new contender
At the start of the 2019 season, Ferrari publicly stated that Vettel would still be the number one driver in the team, and new teammate Charles Leclerc would be number two. This stance quickly changed though, with Vettel struggling with the 2019 chassis and Leclerc demonstrating his raw pace from the start, coming agonisingly close to winning his second grand prix with the team.
Not only was Vettel now suffering from constant pressure and media attention surrounding his shortcomings against Hamilton, it was now being widely speculated that Leclerc would become the preferred driver within the Scuderia, as a much younger driver that they could develop and nurture. This clearly impacted Vettel's mental state, who fell foul to even more spins at various Grand Prix and cracked under pressure while leading the Canadian grand prix, costing him victory. This would cumulate in Vettel's worst season at Ferrari, finishing 5th in the drivers standings behind the Mercedes pair, Verstappen, and his new teammate Leclerc.
2020 – The end of an era
It's therefore not surprising that tensions rose between Ferrari and Vettel with contract talks taking place. They had found a new talent that was beating him regularly, he had not been able to fulfil his dream of echoing Schumacher's achievements in the five seasons he had spent with the team, and they no longer saw his salary as a worthwhile expense.
Vettel's priorities have also similarly shifted in recent years, as he now has a family and does not feel the same need to prove himself that he once did.
So, with the mutual decision made, who is the logical person to fill Vettel's shoes? Here's our likely contenders:
Carlos Sainz Jr.

– Following an incredible 2019 season, Sainz seems the most likely to fill the Germans vacated seat. He was clearly the 'best of the rest' last year, is out of contract at the end of this season and follows Ferrari's seemingly new ideology of bringing in younger talent that it has started with Leclerc. The combination of Leclerc and Sainz would be a formidable pairing, but could cause potential issues as both try to assert dominance within the team.
Daniel Ricciardo – After Renault's disappointing 2019 season, Renault boss Cyril Abiteboul has already stated that they do not hold the cards to keep Ricciardo, if a more attractive seat becomes available. With Leclerc and Verstappen signing long year deals earlier in 2020, this seemed to no longer be an issue. Ricciardo has already been linked with Ferrari in the past, but poses an instant issue for the Scuderia as he is unlikely to want to settle for a number two drive behind Leclerc. He may also want to stay clear of the youngster, after already leaving Red Bull Racing after it became clear they favoured Verstappen.
Antonio Giovanazzi – Ferrari's long-term protégé, Giovanazzi has been waiting in the wings for several years at Alfa Romeo for his call up to the factory team. However, he still seems yet to prove himself consistently, after often failing to beat his much older teammate; Raikkonen.
But what about the others? Despite numerous links over the past few years, it is unlikely that reigning Champion Hamilton will jump ship to Scuderia, with Mercedes still able to promise him the hope of claiming that seventh world title. While Fernando Alonso may wish to return to F1, he would only present Ferrari with a short-term solution due to his age, so is unlikely to be offered a drive. Ferrari could look further down its junior ranks to the likes of Mick Schumacher, Callum Ilott or Marcus Armstrong, but given their lack of relative Grand Prix experience, it might be a risk too far for the Scuderia.
And what of Vettel? A straight swap with Sainz again seems a logical move if he still wants to continue in F1. With McLaren evidently on the rise once again, having a multiple world champion alongside the fast Lando Norris could provide the additional feedback they need to really challenge come 2022. With the team switching to Mercedes power for the 2021 season, an experienced hand could be what they need, and would give Vettel that AMG power he has been after for seasons, without having to line up alongside Hamilton.
What do you think is next for Vettel? Can his time at Ferrari be labelled a success? And who will replace the German in that world famous Ferrari seat? What do you think will happen to the F1 driver market after this major announcement? let us know!