British Grand Prix: How To Prepare For A Sell-Out Silverstone F1 Visit
29 Jun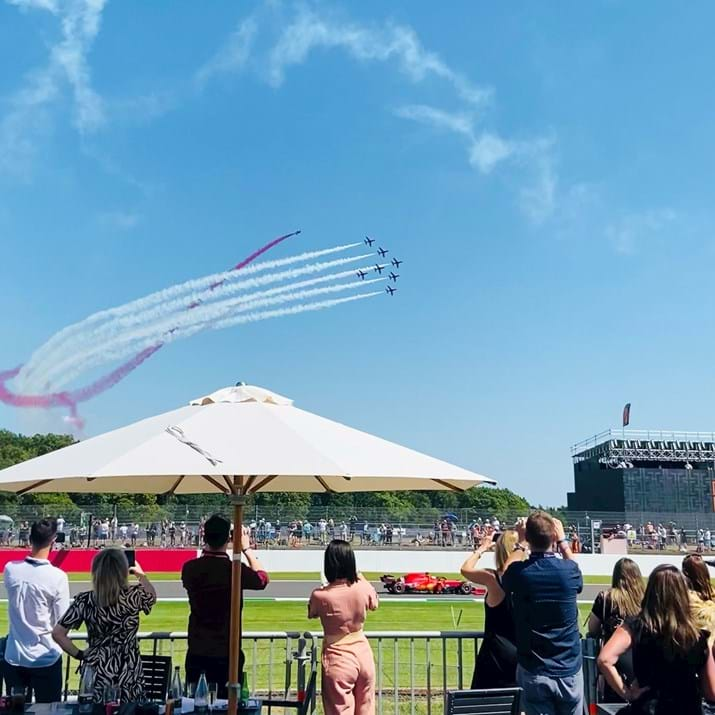 The Formula 1 World Championship is finally coming home once again. The British Grand Prix is upon us, but the age old British question remains - what will the weather forecast serve up at Silverstone?
At the time of checking the weather report on the Wednesday morning of race week, the signs thankfully point to a weekend where shorts would be preferred over a coat across qualifying and race day, with temperatures heading up to a current highest of around 22 degrees.
The summer feeling will be only blighted somewhat potentially on the days around it, with those staying at the circuit likely to encounter showers during Friday practice and possibly on an evening or two after sessions.
Not that a wet race is a bad thing of course, with races in 1998, 2008 and 2011 serving up some spectacular action all the way up to the chequered flag, including one of the UK's most exciting victories in the second of those thanks to a certain Lewis Hamilton.
In fact, Hamilton still holds the record for the most wins at the British GP with eight to his name, clinching a remarkable seven during the last eight years alone and most recently in increasingly dramatic fashion after surviving a last-lap puncture in 2020 and a Verstappen collision and penalty last season.
The UK holds 29 wins for drivers at their home race, with some sensational scenes for the likes of Nigel Mansell, Damon Hill and more down the years gone by. Times may be trickier this season for the loyal crowds as local drivers Hamilton, George Russell and Lando Norris have struggled for points so far, suggesting their first win of the season will be against the odds.
Part of that is due to the new regulations as teams adapt to their latest cars, which are sure to thrill the capacity sell-out crowd. 2022 is set to be a record in terms of attendance after the addition of extra grandstand seating, bringing the race day crowd up to the 142,000 capacity.
If you're one of those heading to Silverstone for the action this weekend, pack wisely for a multitude of weather conditions, and marvel as F1 returns to the home of British motorsport once again!