Growing in popularity: Why now is a great time to be an F1 fan
27 Apr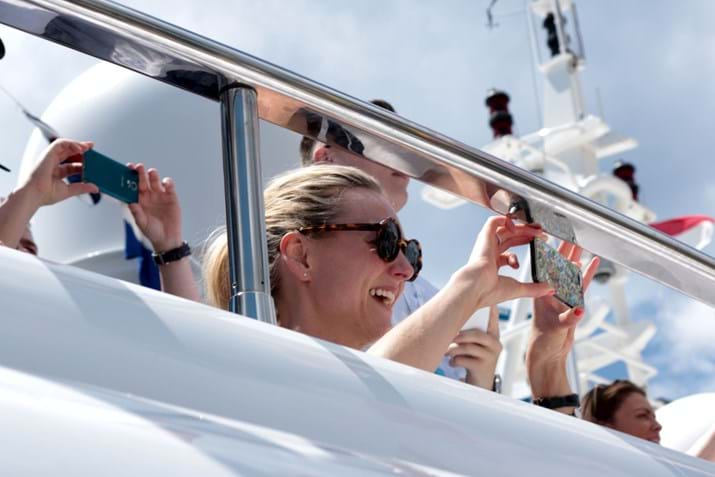 Formula 1 is currently thriving: TV ratings are higher than ever and tickets sales are soaring. So why is 2022 such a great time to be a motorsport fan?
The sport has always had its loyal following, but after 2021 things have felt different. The drama last season captivated the media and the fanbase appeared to be expanding to keep track of one of the greatest title fights in the series' 72-year history.
You only had to look at the TV figures from last year to see the heightened interest in F1. The numbers released recorded a cumulative TV audience of 1.55 billion - up 4% up on the same figure for 2020 - and the number of unique viewers was a whopping 445m, which was itself a jump of 3%. (Ref: Autosport)
After sporting events were hit by the effects of COVID in 2020, F1 welcomed fans back trackside for the majority of events in 2021- but with limited capacities. As restrictions are now easing globally, sell-outs are anticipated for the rest of this season.
What has attributed to this growth in interest? Well, a truly gripping title fight between a record-breaking Lewis Hamilton and new world champion Max Verstappen was a large contributing factor for this. The two locked horns (and wheels at times) race-by-race, to determine the fate of the world championship, which went to a controversial conclusion in Abu Dhabi. 
The recent four years have also been showcased on the big screen in a new way - and to new audiences - by Netflix and its docuseries Drive To Survive. This in itself has brought the drivers and teams into the spotlight for fans, and it has given an easy platform for newer fans to learn more about the sport and its personalities.
F1's popularity surge has seen global audiences in America increase by 58%, while the UK audience jumped by 39%. The biggest rise? You guessed it; the Netherlands who backed their first ever world champion to the bitter end (well, the last lap in fact). It is expected that the Dutch GP at Zandvoort will be a popular destination for F1 fans this season.
With this constant rush to get a place trackside at a Grand Prix, the rest of the season is set to be busy. Couple this surge in popularity with visits to new venues, as well as a trip to Miami next month, and the choice for fans is absolutely mouth-watering.
If you are looking for an experience like no other this year, check out the range of unmissable F1 hospitality packages available with Red Eye Events. Come and experience the sport from a whole new perspective in what is currently a golden era for F1 fans around the world.
Browse through our range of Formula 1 race weekend packages for 2022 and book today!