The F1 title battle heats up – 5 things to look out for in the final few Grand Prix of 2021
10 Nov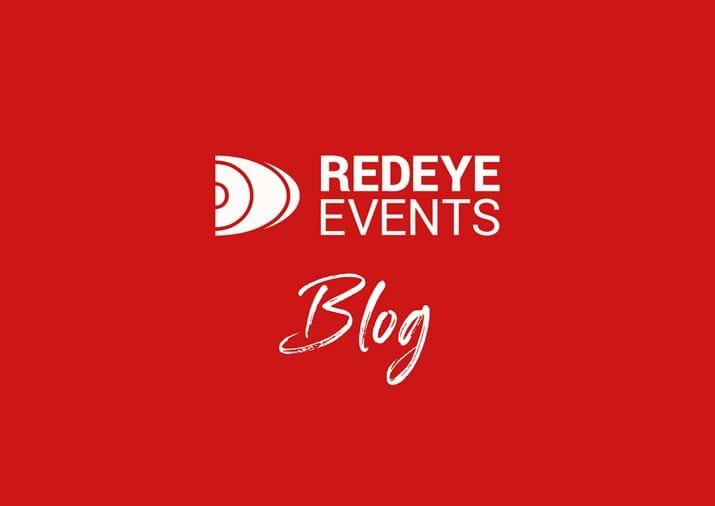 The 2021 Championship certainly heated up in Mexico City last weekend – are the cracks finally starting to show in the once unstoppable Mercedes outfit, or were Red Bull spurred on by a favourable track and home advantage? One thing for certain, while most eyes are on the main title fight, there's far more to keep your eye on over the last four races of the 2021 season. Here's our list of what to look out for as F1 heads to Brazil this weekend. We'd be interested to hear your thoughts too, so let us know on social media what you think will happen for each of the below!
Who will come out on top out; Hamilton or Verstappen?
Mexico gave Verstappen his 9th victory of the 2021 season, making him only the 6th driver in F1 history to claim 9 or more victories in a single season. With a points advantage of 19 over Hamilton and only 4 races remaining, it would seem that the title fight is strongly starting to swing in the Dutchman's favour. But, given his three DNF's this season compared to Lewis' one, it's not out of the realm of possibility that Max could suffer another, completely wiping out his advantage.
With the war of words clearly ramping up off-track as well, this seems to be the first time since 2016 that a driver has managed to rattle Hamilton's cage. Uncharacteristic errors have occurred multiple times this year, with Hamilton not afraid to blame the team if he feels they have a part to play. This is a stark contrast to recent seasons, where Mercedes seemed untouchable compared to the rest of field. So who will come out on top?
Will Red Bull Racing finally manage to topple Mercedes-AMG Petronas in the Constructors title?
While Max and Lewis remain embroiled in a heated title fight, the same can also be said for their two teams, with only a single point separating them as they leave Mexico City. This is the first time in several years that Red Bull have been able to take the title fight to Mercedes over a whole season, and with the glimmer of a first Constructors title since 2013, it's a possibility they are grasping with both hands.
As the battle ebbs and flows, one thing appears evident; this title will not be decided by either Max or Hamilton's performance, but by their teammates; Bottas and Perez. Both have had troubled seasons, with spells of poor form blighting their season. But, following the news that Bottas will be replaced at Mercedes by Russell for 2022, this crucial decision may prove to be Mercedes' undoing in their title fight. On several occasions since, Bottas has made little effort to hold off Verstappen in on-track battles, giving away crucial points in the process. Coupled with the fact Mercedes have willingly sacrificed Bottas' race in an attempt to thwart Verstappen (see Russia), one can only assume Bottas feels slightly aggrieved by the way he has been left in the wind.
Compare that to the Red Bull camp, and as was seen on the team radio in Mexico, the teammates appear to be in a very harmonious relationship. Asking the team on their teammates standings and how they can help benefit each other; it shows a level of sportsmanship that not only helps themselves, but the team, and may be the pivotal difference that gives them the 2021 title.
Can McLaren realistically take the fight to Ferrari for 'Best of the Rest'?
Titles aside, both McLaren and Ferrari have shown promising improvements in 2021. With a startling 1-2 in Monza for McLaren and Ferrari missing out on a first GP win since 2019 by just 3 laps at Silverstone, the pair have been tussling for third in the Constructors the entire season.
While McLaren appeared to have the edge early on though, it seems the advantage is firmly in Ferrari's favour despite an almost surprise win for Norris in Sochi. With the Woking based duo suffering from various parts penalties and lack of pace on-track, it seems they will be bested over the final four races by the Scuderia, giving them their best season result since 2019.
Will AlphaTauri continue their form to surpass Alpine?
Gasly was an unsung hero in Mexico, alone for much of the race, once again he brought it home in 4th place to be the best of the rest behind the Red Bull duo and Hamilton. But with Tsunoda languishing outside of the points in many races, will it be enough to topple Alpine with just four races to go? A shock victory in Hungary gave the French outfit a much-needed points boost, but since then, a lack of consistent points finishes has dampened the teams efforts as they look to mount a solid Constructors charge. With Gasly's outstanding consistency propping up AlphaTauri, its not out of the question that his performances alone could help them leapfrog the Alonso/Ocon pairing, providing much needed resources to the Italian squad, and definitely reigniting some interest from other parties in the paddock for the young Frenchman.
Who will win the inter-team battle at Ferrari?
With Sainz moving to Ferrari at the beginning of the season, many questioned whether he would simply be a #2 for Leclerc, or whether he would give him a solid run for his money. With four rounds to go, we have our answer. With three podiums to his name in 2021 compared to Leclerc's one, Sainz has demonstrated that Ferrari cannot concentrate its focus on the Monegasque driver. It has two incredible talents in its arsenal now, both hungry for a world title, which, when given the car to match, would easily take the fight to Mercedes and Red Bull. Leclerc has been no slouch this year though, with a consistent run of 4th place finishes demonstrating that he on the right day can run close to the front. His supreme performance at the British Grand Prix once again showed he could capitalise on others misfortunes too, so his time will most definitely come.
So there we have it, five things to keep an eye out over the rest of the season, but which are you most looking forward to seeing unfold? Will we see the Championship decided at the final race in Abu Dhabi like we did in 2016? Join us for the Championship finale in December for an end of season party you won't forget!