Top 5 things to do in Abu Dhabi during the Grand Prix
01 Oct
Abu Dhabi, Entertainment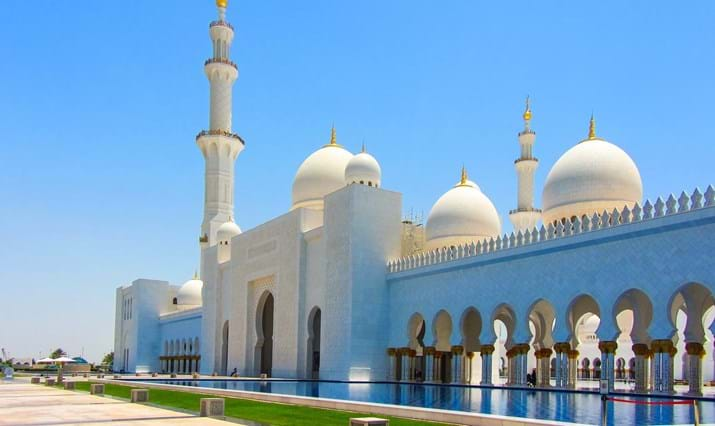 As the UAE's second most populated city, it's unsurprising that there's plenty to keep both locals and visitors entertained. If you're lucky enough to be going to the finale of the F1 season in Abu Dhabi this year, you'll find plenty to see and do while you're there - whatever your tastes. Here are our top five picks.
1. Charter a Dhow
These impressive traditional Arabian sailing vessels are available for charter through a number of companies, and offer a variety of different experiences. From a romantic break for two to a lunch charter for a crowd, enjoy a relaxing luxury trip along the Corniche - with food and drinks if required - and experience a different view of the city.
2. Enjoy a Desert Safari
A camel or a 4x4, you choose. Spend a morning, afternoon, full day or overnight trip exploring the deserts just outside of the city. Depending on the option you book, you'll enjoy "dune bashing" (4x4 offroading on sand dunes), sand skiing, seeing the sights and enjoying authentic food from the local Bedouin communities. Those who choose an overnight experience will enjoy a beautiful sunset, may see local entertainment from belly dancers and other performers, as well as sleeping under the stars in the uniquely quiet atmosphere of the desert.
3. Ride the World's Fastest Roller Coaster
Abu Dhabi is home to Ferrari World: a Ferrari-branded theme park on Yas Island that offers roller coasters, thrill rides, family attractions, shows and more. It's an impressive place that pays homage to all things Ferrari - but its real claim to fame is as home to Formula Rossa: the world's fastest roller coaster. From standstill, it launches riders to a speed of 149mph in just 5 seconds, requiring the use of protective glasses. If visiting Abu Dhabi for the Grand Prix, a trip to Ferrari World is a must.
4. Visit the Shaikh Zayed Grand Mosque
The Shaikh Zayed Grand Mosque is Abu Dhabi's main tourist attraction: the largest mosque in the UAE, it was opened in 2007 and features 82 domes, minarets that are over 100 metres tall, and the world's largest carpet, which weighs 35 tonnes. Its architecture is outstanding: be warned, though, it gets incredibly busy during Friday prayers, as it is the primary place of worship for the UAE.
5. Shop
For a VIP shopping experience, you can't beat Abu Dhabi. Where else can you buy gold from a vending machine? Head to the Madinat Zayed Shopping & Gold Centre for jewellery: it features over 70 jewellery stores offering gold, pearls and diamonds. The Galleria on Al Marayah Island features over 130 of the world's top exclusive brands, along with restaurants and cafes, while Avenue at Etihad Towers is one of the world's most exclusive and expensive collections of boutique shops, many of which offer private rooms so that VIP visitors can shop in peace. Alternatively for a traditional souk experience, head to the Souk Al Bawadi for traditional crafts and souvenirs, or the newer Souk Al Zafarana for a true Emirati feel.
If you're thinking about going to the Abu Dhabi Grand Prix, the finale to the Formula 1 season, and haven't got tickets, let our team of expert formula 1 package planners take care of booking your hotel, travel and accommodation. You can chat live with them on our site or contact them here.